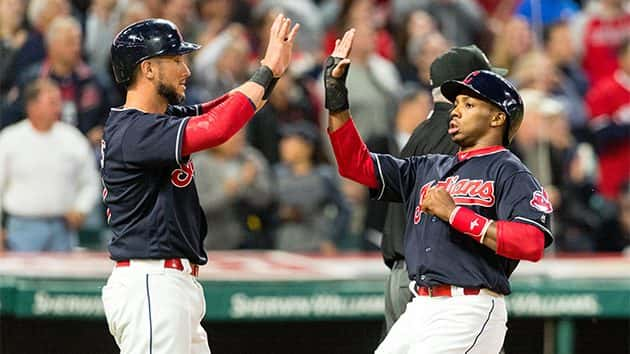 Jason Miller/Getty Images(CLEVELAND) — The Cleveland Indians have won 20 consecutive games, tying an American League record held by the Oakland Athletics in 2002 for the longest consecutive win streak since the expansion era.
The Indians defeated the Detroit Tigers 2-0 at Progressive Field on Tuesday night in Cleveland.
If the Indians reach 21 consecutive wins, they'll match a record held by the 1935 Chicago Cubs.
Copyright © 2017, ABC Radio. All rights reserved.