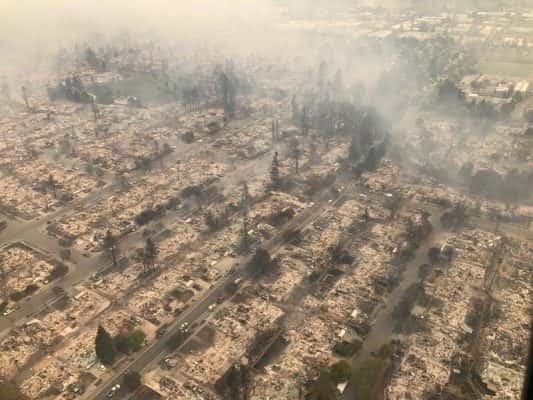 At least 11 people are dead and hundreds of homes destroyed as a result of fires across Sonoma, Napa and Mendocino counties. As of late last night, the Tubbs fire burning in Santa Rosa killed seven people, but Sonoma County officials expect that number to rise. Two people died in Napa County, and two in Mendocino County as a result of fires burning there. The Tubbs fire is also being blamed for damaging or destroying at least four Santa Rosa area schools and a number of businesses, wineries and local landmarks.
There are more than 100 reports of missing-persons in Sonoma County.
More than 80-thousand acres have burned in Northern California, and 15-hundred homes and commercial structures have been damaged.  CAL Fire says the Tubbs Fire has between 25- and 30-thousand acres and is zero-percent contained.