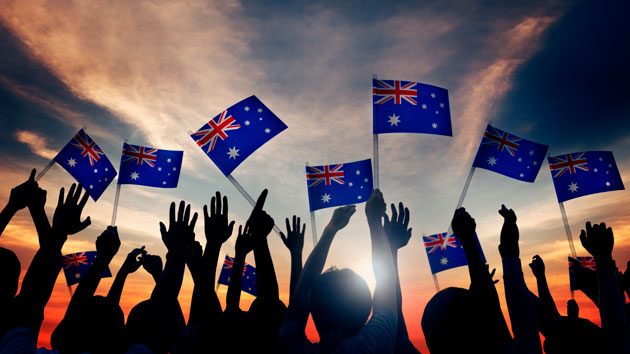 iStock/Thinkstock
iStock/Thinkstock(SYDNEY, Australia) — Marriage equality is now a reality in Australia. The country's parliament voted on Thursday to allow same-sex marriage in the commonwealth country.
The House of Representatives passed the bill to change the definition of marriage from solely between a man and a woman to "a union of two people."
"The House of Representatives has passed the Marriage Amendment (Definition and Religious Freedoms) Bill 2017," tweeted the Australian House of Representatives. "The bill now goes to the Governor-General for Royal Assent."
The Equality Campaign, which had been campaigning to have the definition of marriage changed, tweeted, "It's a YES! Simply and fairly, #MarriageEquality is now law! Today our country can be truly proud. We did it together!"
The House had been widely expected to approve the historic bill after the Senate approved the same legislation last week. The Senate passed the legislation last Tuesday with 43 votes to 12.
An overwhelming majority of Australians endorsed marriage reform in a postal ballot last month. The majority of voters indicated that the law should be changed to allow same-sex couples to marry, with 62 percent responding "yes" and 38 percent responding "no."
Nearly eight out of 10 eligible voters participated in the survey, according to the government.
Prime Minister Malcolm Turnbull, who had supported legalization, tweeted support for the measure after its passage.
Gay rights advocates celebrated outside of Australia's Parliament House on Thursday ahead of the final results.
Copyright © 2017, ABC Radio. All rights reserved.