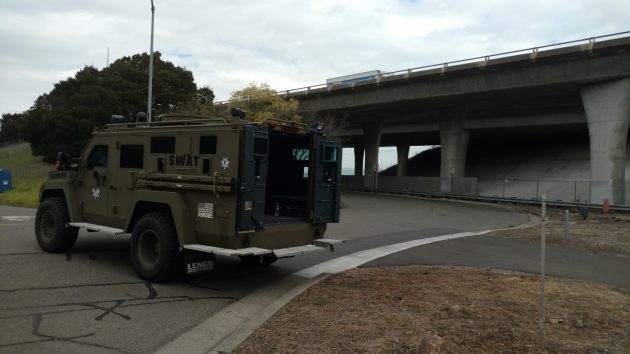 Seven people are under arrest and two are still at-large after nine suspects invaded three Petaluma homes searching for marijuana. The armed home invasions happened around three o'clock Monday morning at three homes on Eugenia Drive, just outside the Petaluma city limits, and no marijuana was found in either of the homes. CHP Officer Spencer Crum shares more:
One man was arrested at a Novato home, three others were taken into custody at the Costco parking lot in Novato and four men and one woman escaped and are considered armed and dangerous. This is the second time in just over a month that groups of people from the East Coast raided Sonoma County homes looking for marijuana.
The suspects arrested yesterday in Novato have been identified as Ledarrell Javon Crockett, 28-years-old out of Winston-Salem North Carolina, Chrisshawn Denardray Beal, 20 of Winston-Salem NC, Melvin Corbin, 19 of Richmond, Virginia, and Jaray Day-Shawn Simmons, 28 of Winston-Salem NC. The suspects arrested last night at SFO are identified as 22-year-old Nakia Robert Lydell Jones, 20-year-old Romello Shamar Jones and 21-year-old Siddiq Jafar Abdullah, all from Richmond, Virginia.