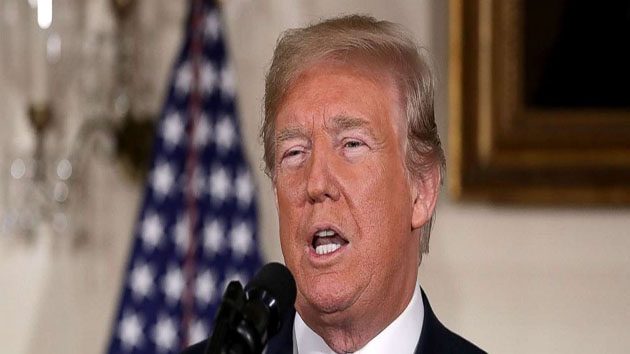 Chip Somodevilla/Getty Images
Chip Somodevilla/Getty Images(WASHINGTON) — President Donald Trump's annual financial disclosure forms are now available from the Office of Government Ethics today, the administration confirmed on Wednesday.
President Donald Trump's former personal attorney Michael Cohen is mentioned in a footnote on page 45 of the report.
"In the interest of transparency, while not required to be disclosed as 'reportable liabilities' on Part 8, in 2016 expenses were incurred by one of Donald J. Trnmp's attorneys, Michael Cohen. Mr. Cohen sought reimbursement of those expenses and Mr. Trump fully reimbursed Mr. Cohen in 2017. The category of value would be $100,001 – $250,000 and the interest rate would be zero."
Trump has released three personal financial disclosure statements to the Office of Government Ethics since he declared his candidacy three years ago.

This is a developing line. Please refresh for details.
Copyright © 2018, ABC Radio. All rights reserved.