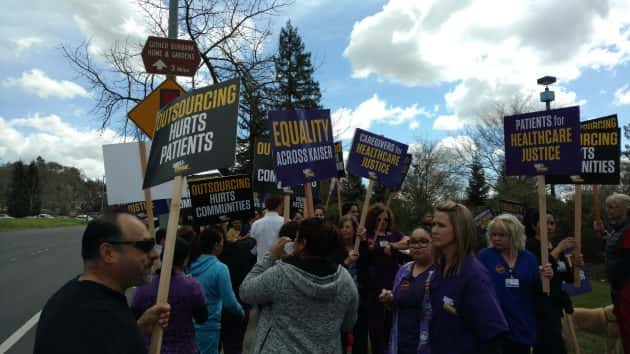 Picket in March of 2018
Protest today outside of Kaiser hospital on Bicentennial in Santa Rosa: health care workers will protest between 11am and 2pm: Jen Whitwright is a medical assistant at Kaiser:
"We werr supposed to start bargaining with Kaiser Permanente back at the end of the march… at this time, we've had three bargaining sessions cancelled by Kaiser Permanente." said Whitwright. "The informational pickets that we're having is really just to get Kaiser to listen, acknowledge us, and come back to the table. We really want to sit down and bargain in good faith."
Over 14-hundred employees at Kaiser are members of SEIU, United Healthcare Workers West.