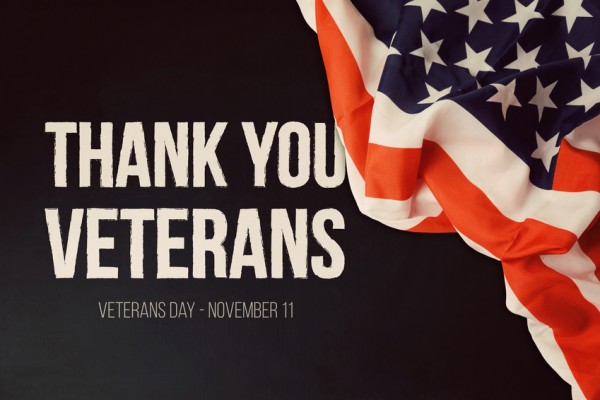 Veterans day background with text and USA flag
There are approximately 21 million American living veterans in the United States of America and today is the day that we choose to honor and celebrate their service and sacrifice for our country.
They are parents, children and grandparents. They are friends, neighbors and coworkers, and an important part of our communities. Someone who is himself a veteran, Claudio Calvo, a friend of this program and proud former Marine… says it is time to thank our veterans for all they have done. Calvo served in Vietnam, and has been an advocate on behalf of Sonoma County's returning service men and women with jobs fairs, services and health care for over 30 years.