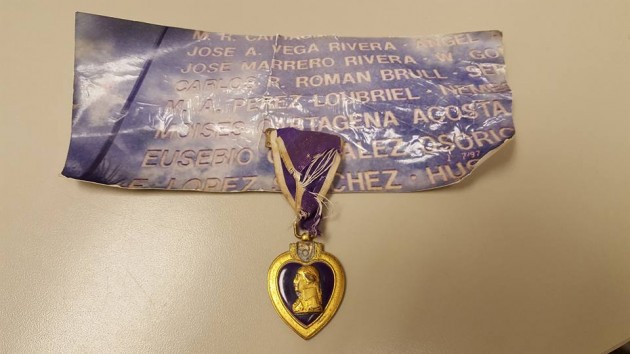 Photo Courtesy of Sonoma County Airport
Officials at the Sonoma County airport are looking for the owner of a Purple Heart.  It was left on the luggage carousel and no one has claimed it.
The medal was awarded posthumously in tribute to Korean War soldier U.S. Army PFC Second Class Miguel A. Perez y Loub-riel.  More than 60-thousand people have viewed the airport's Facebook post about the medal, but so far, nobody's called to claim the medal that was found last week.