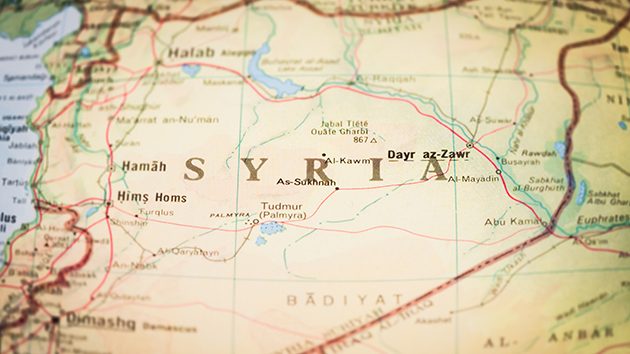 iStock/Thinkstock
iStock/Thinkstock(NEW YORK) — An al-Qaida linked group has claimed responsibility for a twin bombing in Syria's capital of Damascus, BBC News reports.
The attack, which occured near holy shrines, killed at least 40 people and wounded 120 people.
The majority of the people killed were Iraqi pilgrims the Syrian Observatory for Human Rights told BBC News.
Copyright © 2016, ABC Radio. All rights reserved.