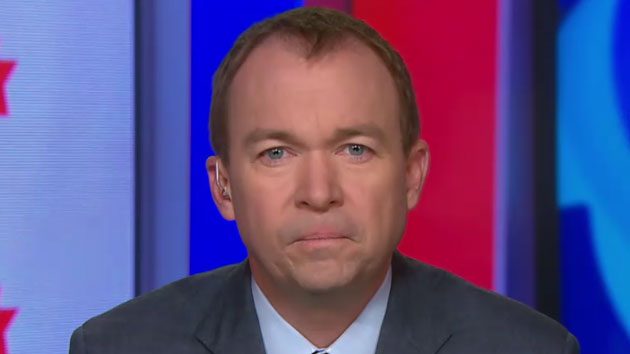 ABC News
ABC News(NEW YORK) — White House budget director Mick Mulvaney said critics of the new GOP health care bill should not be too "worried about getting people coverage."
Rather, the Republican bill and President Trump are focued on getting people affordable health care, Office of Management and Budget Director Mick Mulvaney told ABC News chief anchor George Stephanopoulos.
"The bill actually helps a great many people," Mulvaney said on This Week on Sunday. "It helps people get health care instead of just coverage."
Preliminary analyses from Brookings Institution and Standard and Poor's estimate that six to 15 million people could lose coverage under the Republican proposal for repealing and replacing the Affordable Care Act known as Obamacare.
"We think it's going to be even better" than Obamacare because "the truly indigent are still getting care," and people with an income level just above the Medicaid limit will receive refundable tax credits, Mulvaney said.
Copyright © 2016, ABC Radio. All rights reserved.