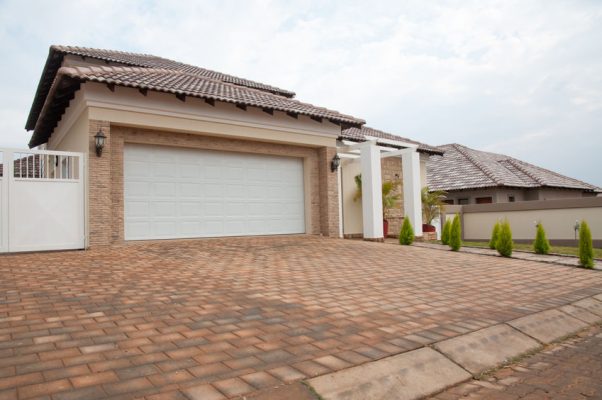 42907101 - a newly build suburban house viewed from the front to reveal the paving of brick and the white double garage door next to the entrance of the house.
Copyright: jfjacobsz / 123RF Stock Photo
Fire investigators believe at least five of the 44 people killed in October's wildfires might have survived if their electric garage doors opened. And that has local and state lawmakers considering requiring battery backups in new construction or installations. Many people who fled the fires say they had trouble opening their garages after the power went out, despite manual releases. Santa Rosa Councilman Jack Tibbetts plans to bring up the issue at tomorrow's council meeting and State Senator Bill Dodd of Napa says he's considering state legislation that would mandate battery backups with new garage door purchases.