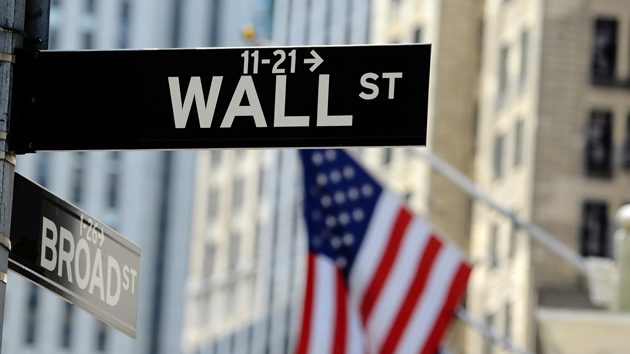 iStock/Thinkstock
iStock/Thinkstock(NEW YORK) — Investors appeared to shake their trade war fears on Monday as stocks bounced back from last week's losses.
The Dow Jones Industrial Average soared 669.40 (+2.84 percent) to finish the session at 24,202.60.
The Nasdaq jumped 227.88 (+3.26 percent) to close at 7,220.54, while the S&P 500 finished trading at 2,658.55, up 70.29 (+2.72 percent) for the day.
Crude oil prices slipped 0.62 percent to $65.47 per barrel.

Winners and Losers: Shares of Finish Line climbed 31.09 percent on news that Britain's JD Sports would acquire the athletic shoe retailer for $558 million.
The Federal Trade Commission announced it's probing Facebook after news reports raised "substantial concerns about the privacy practices" of the social media site. Shares of Facebook gained 0.42 percent at the close.
Copyright © 2018, ABC Radio. All rights reserved.