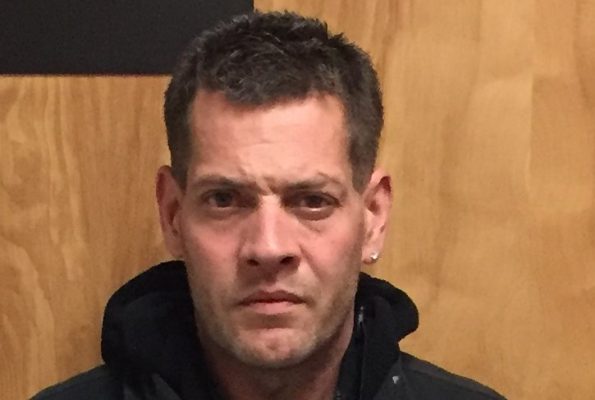 On Wednesday, April 18th, Petaluma Police attempted to locate Thomas Steger, a 45 year old transient at a business at 921 Lakeville St. in the Gateway Shopping Center. Steger is a transient and also a registered sex offender who has failed to register with the Petaluma Police Department as required.
The suspect currently has 6 outstanding Sonoma County Warrants for offenses including: failing to re-register as a sex offender, possession of dangerous weapons, possession of narcotics and being under the influence of a controlled substance.
Police spoke with an individual at the business and were told Steger might be hiding in a crawl space above the ceiling. Police accessed the roof of the shopping center and the area where Steger had been witnessed before and searched for him with the assistance of a K-9 police dog, but were unable to locate him.
It is unknown at this time if he is associated with any vehicles and is generally seen riding a bicycle. The Petaluma Police Department is asking for your assistance in locating Steger.
Please take a moment to observe the photo above, and if you see him, please contact the Petaluma Police Department immediately at 707-778-4372.