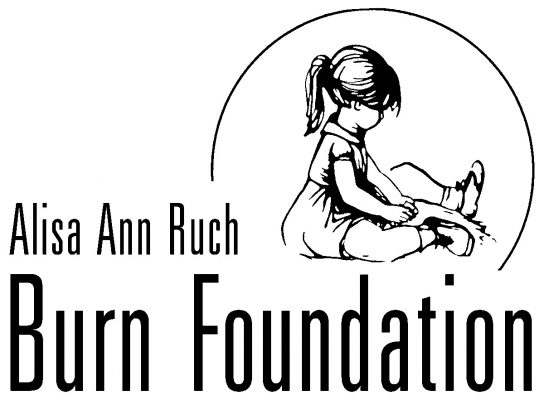 Today a parade of fire trucks and engines, escorted by California Highway Patrol, will be stopping at a total of 18 Fire Stations in the Greater North Bay Area in an effort to raise awareness for the Alisa Ann Ruch Burn Foundation (AARBF). The mission of the Alisa Ann Ruch Burn Foundation is to significantly reduce the number of burn injuries through prevention education, and to enhance the quality of life of those affected by burn injuries in California.
The route began at 8am at the Southern Marin-Sausalito fire station and from there, it will continue on to the Marin County fire station, Mill Valley fire station #7, Corte Madera fire station #14, Kentfield fire station #17, Ross Valley fire station #19, San Rafael fire station #51, a lunch break at Marinwood fire station #58, Novato fire station #1, Petaluma fire station #1, Rancho Adobe Cotati fire station, Rohnert Park Fire PSB, Gold Ridge-Hessel fire station, Sebastopol fire station, Santa Rosa Training Tower, Rincon Valley fire station #22, Windsor Central fire station #23 and, lastly, dinner and a finale at the Healdsburg Fire Department at approximately 5:30pm.
"The Greater North Bay Area has long been a supporter of the Alisa Ann Ruch Burn Foundation and this is a great way for us to thank everyone for their efforts, while at the same time raising awareness for burn prevention and burn-injured individuals," says Development Manager, Stephanie Boydell.
The Relay is a great way to remind everyone of the importance of being burn safe. Burn Prevention is an active part of AARBF's mission, and their program, Firefighters in Safety Education (FISE), works directly with fire departments and school districts to make sure that children and their families are aware of how to be burn safe.
The Alisa Ann Ruch Burn Foundation (AARBF) is a California-based nonprofit organization dedicated to preventing burns and providing services to those who have been affected by a burn injury. Since 1971, AARBF has been bringing together health care providers, firefighters, emergency workers, burn care professionals, burn survivors and others to enhance the quality of life for burn survivors and to work to make burn injuries a thing of the past.