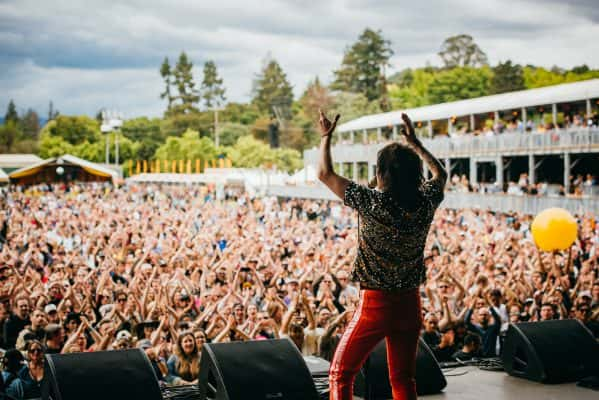 BottleRock Music Festival 2018, Napa Valley
North Bay music fans flocked downtown Napa Friday evening for the annual BottleRock Napa Valley music festival.  Embarking on it's 5th year, the festival has built itself as not only a mainstay as a Northern California music festival, but also one of the pre-eminent festivals in the country.  Some 40,000 fans packed the sold Napa County Fairgrounds, as they will on Saturday and Sunday, to catch performances for big-name headliners to new up-and-coming stars.  Friday's night 1 was headlined by Muse while Saturday and Sunday will follow with performances by The Killers and Bruno Mars.
Muse electrified the crowd spread deep down the festival green with a blistering set chock full of the band biggest hits from across their catalog of over 20 years as a band. Muse defines what it means to be a modern stadium rock band, playing the largest venues across the globe for much of their career.  The band's musical acumen is second to none, mixing complex riffs, solos, and rhythms with giant singable choruses that the Napa crowd greatly obliged in assisting with.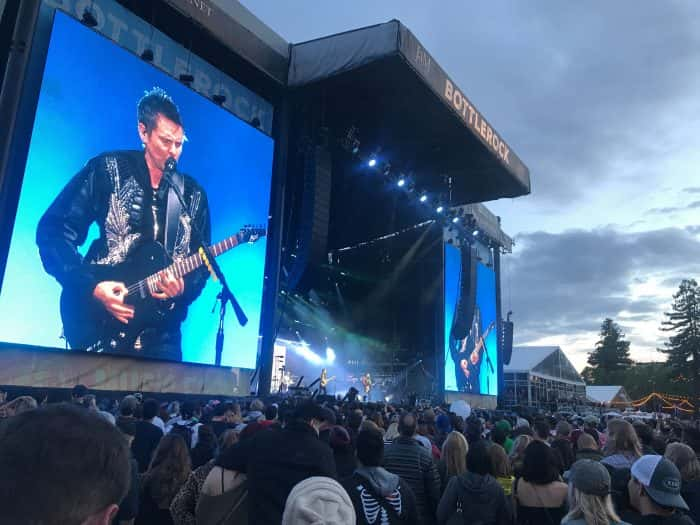 Besides the music, the festival grounds offered a plethora of entertainment options for concert-goers, including food, wine, a culinary stage, as well as a silent disco attraction.  UK rock band Muse closed the night with a blistering set featuring some of it's biggest hits from across it's lengthy back catalog.  Vocalist Matthew Belamy commented on playing in Napa, including a shout-out to one of their heroes – Primus bassist-turned-winemaker Les Claypool.  Traffic impacts seemed relatively minor given the scale of the festival, though those traveling to the area should be advised that the roads may be more impacted for the Saturday and Sunday.
Friday's first day of the festival also included performances from Earth Wind & Fire, Incubus, the Beastie Boys Mike D, as well as Sonoma County's own Americana singer/songwriter David Luning.
(Photo Courtesy of BottleRock Napa Valley)