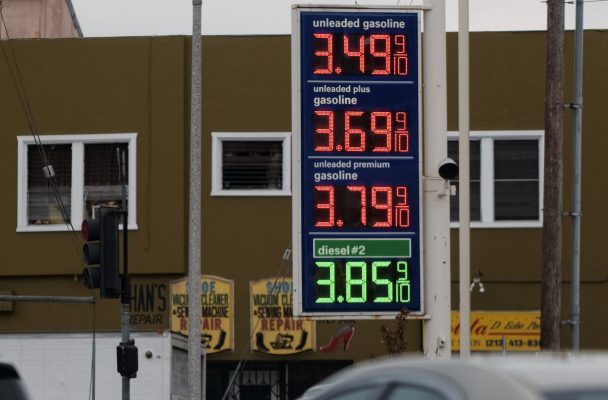 Gasoline prices are displayed at a gas station near downtown Los Angeles on Friday, May 18, 2018. Tax cuts have also left most U.S. households with more money to spend, though that extra cash has been eroded in recent weeks by sharply higher gasoline prices. (AP Photo/Richard Vogel)
California lawmakers are proposing a bill that would mandate funds for road repairs. Kiana Valentine from the California State Association of Counties says residents pay the high gas tax, but transportation rarely sees the investment:
If Prop 69 passes, two-billion dollars from gas tax revenue will only be allowed to go towards road maintenance. If it fails, state officials will be allowed to take the transportation funds for unrelated programs. The proposition aims to keep the resources in the department it was designed for, but some critics say it may not completely protect.