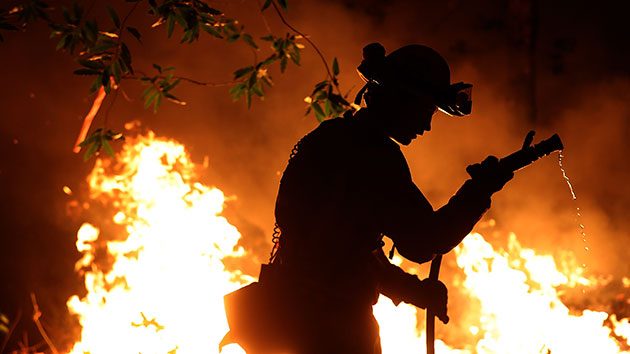 Justin Sullivan/Getty Images
The early morning Nixle pings on our phones. Sudden banging on our doors from neighbors startling us to reality. The realization that orange and yellow hues of fire were devouring everything in site.
Now our story is being told through the lens of those who suffered through the first fateful hours of the most devastating fire event in California history.
Tickets are NOW on sale for the Thursday, July 19th premiere at 9pm at the Roxy Stadium 14 Theater in downtown Santa Rosa. Starting Friday, July 20th multiple screenings will be available daily across the street at 3rd Street Cinemas.
TICKETS for the Thursday, July 19th, 9pm SECOND SHOWING (7pm is Sold Out.)
TICKETS for the Friday, July 20th Showings and Beyond.
"Urban Inferno, the Night Santa Rosa Burned" is the latest documentary film from Santa Rosa's Award Winning film-maker Dr. Stephen Seager, a local physician and psychiatrist. Dr. Seager was chased from his burning neighborhood "that terrible night", and as he was fleeing with family and pets he declared that a documentary film MUST be made of this nightmare and it MUST be made by "someone who lived it".
Amaturo Sonoma Media President, Michael O'Shea, and Director Dr. Seager joined Pat Kerrigan on the KSRO Morning News to share their experiences when the fires first broke out, why Dr. Seager felt he needed to embark on telling our community's story, as well as other facets of the production, including the upcoming premiere happening on Thursday, July 19th at the Roxy 14 Theater in downtown Santa Rosa:
Dr. Seager invited KSRO's News director Pat Kerrigan to join in as co-executive producers of Urban Inferno. The other Executive producer is Mette Seager, a physician at Kaiser and wife of director Stephan Seager.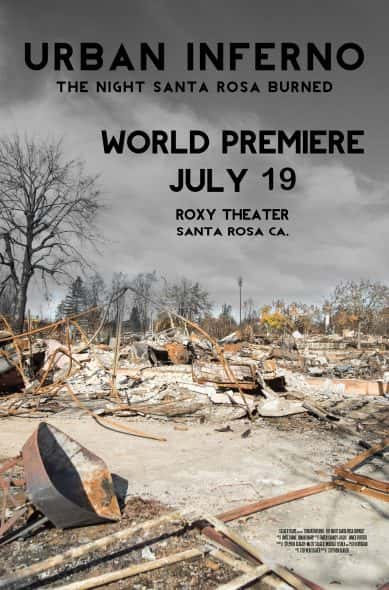 Production started in December; the film was just finished this week, with 3-time Emmy Award Winning Cinematographer James Fortier and Original Music from the producers of Nine Inch Nails. Urban Inferno has been entered into 30 film festivals domestic and abroad this fall and winter, but the World premiere will be at The Roxy Theater in downtown Santa Rosa, with proceeds going to fire-related charities. After the premiere the film will begin a regular open-ended "run" at Third Street Cinemas, again with a portion of the proceeds going to fire-related charities.