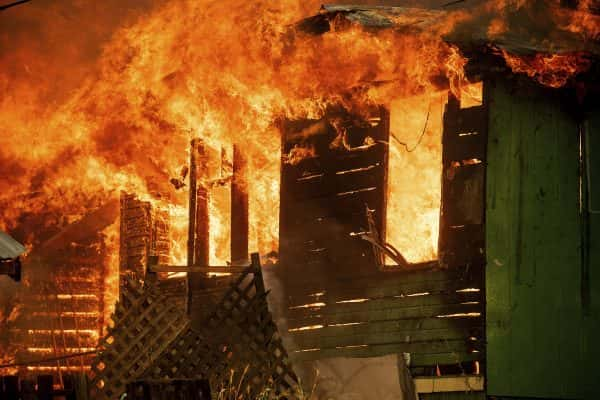 A structure burns as the Carr Fire tears through Shasta, Calif., Thursday, July 26, 2018. Fueled by high temperatures, wind and low humidity, the blaze destroyed multiple homes and at least one historic building. (AP Photo/Noah Berger)
As of this morning, CalFire reports that the Carr Fire has nearly doubled in size to over 80,000 acres with 5% containment. Five hundred structures have been destroyed, 75 damaged, over 3,400 firefighters on-site and 67 fire crews from around the state battling the ever expanding fire.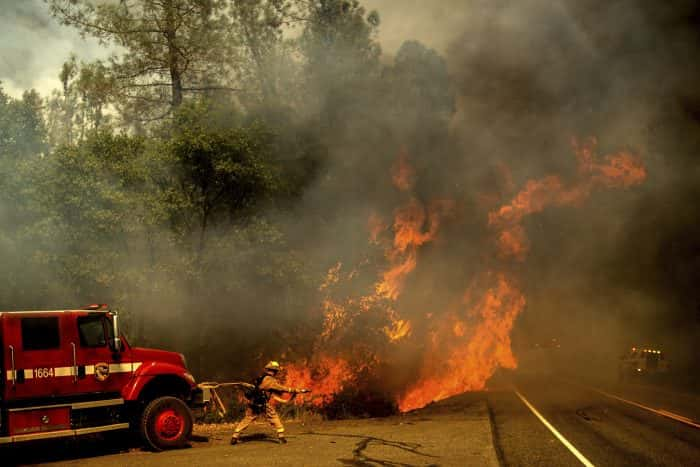 Last night, firefighters worked aggressively to build containment lines around the Carr Fire. Red Flag Warning and heat advisory are in effect for the area. The winds, high temperatures and dry vegetation still have the potential to fuel fire growth. Fire Spread has been active in all directions and has made significant runs.