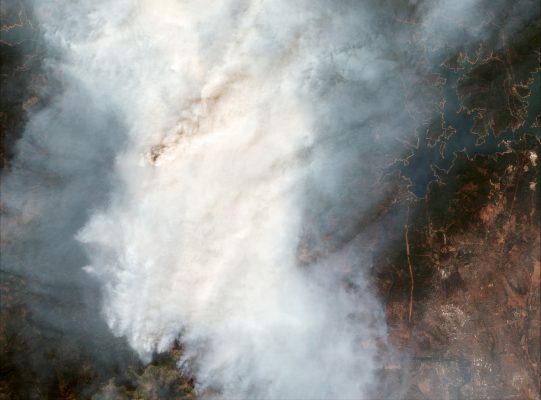 This Aug. 1, 2018, satellite image provided by DigitalGlobe shows plumes of smoke from the Carr Fire, which is burning vegetation around the area west of Shasta Lake, right, Trinity Lake, upper left, and Whiskeytown Lake, hidden at center by the plumes, near Redding, Calif., bottom right. (Satellite Image ©2018 DigitalGlobe, a Maxar company via AP)
A Spare the Air alert is continuing today in the Bay Area. The Bay Area Air Quality Management District issued the alert because of unhealthy levels of smoke and smog in the air that can cause breathing issues and other health problems. Officials say increased winds are expected to improve air quality over the weekend. The air district asks residents to stay inside if possible with windows and doors closed and to only exercise outdoors in the early morning.
The air is supposed to begin clearing this weekend, but here's the Five Day Spare the Air Forecast for all nine counties in the Bay Area.