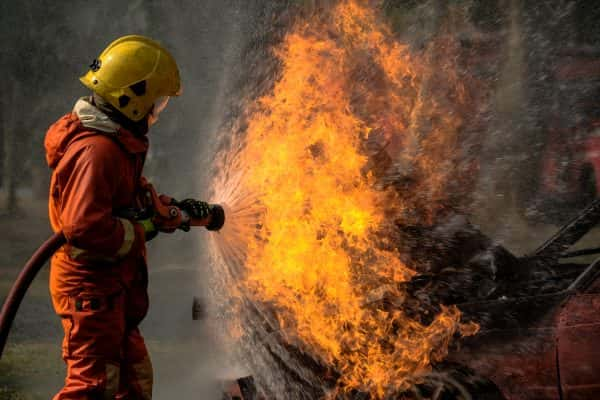 Four people are displaced after a fire destroyed one apartment and damaged two others in Larkfield. The blaze began around three o'clock Monday afternoon at an apartment building in the area of Old Redwood Highway and Fulton Road, and was under control within 15 minutes. The Red Cross is sheltering the four adults displaced by the blaze. No injuries were reported, and the cause of the fire remains under investigation.
Also, forward progress has been stopped after a wildfire ignited south of Kelseyville in Lake County. The blaze began around two o'clock yesterday afternoon along Kelsey Creek Road, and was held to around 20 acres. Evacuations were ordered south of Kelsey Creek Drive and Wright Way, but were lifted about two hours later. No injuries were reported, and the cause of the fire is unknown at this time.
And a wildfire is burning in the Tahoe National Forest and it forced evacuations of several homes and campgrounds on Labor Day. The blaze began Monday afternoon near Emigrant Gap in Placer County and quickly grew to around 200 acres. Fire officials later announced they were also evacuating the Lake Valley Reservoir area. No injuries have been reported.
And finally, the largest fire in Northern California history, the Ranch Fire, is 97% contained and expected to be completely contained later this week.