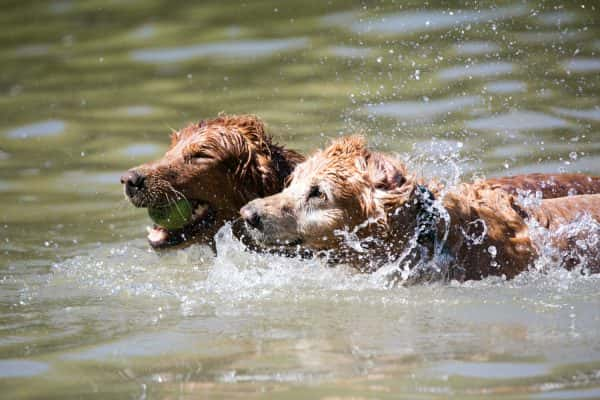 Photo credit: Melissa Kelley
Executive Director of the Sonoma County Regional Parks Foundation, Melissa Kelley, discusses the Sonoma County Water Bark this Sunday at the Spring Lake Swimming Lagoon from 9am-5pm, shares the guidelines for you and your dog, the lifeguard that is on site to help dogs and keep things orderly, and where you can get tickets for just $5 benefiting the Parks and Recreation Department:
2018 Dates (Hours 9AM to 5PM)
Saturday- Sunday, September 8-9
Sunday, September 16 (no Saturday Water Bark this weekend)
Saturday – Sunday, September 22-23 (Photographer Julie Vader will be taking photos and posting them to her official photography page at JulieVader.com.)
Saturday – Sunday, September 29-30
Where: Spring Lake Regional Park Swimming Lagoon, 393 Violetti Rd., Santa Rosa, CA 95409
Save time in line!
— Pre-buy your ticket on Brown Paper Tickets.
— Pre-sign your waiver form and bring it to the Water Bark: Water Bark Waiver 2018
The Spring Lake Water Bark is a fundraiser for the Sonoma County Regional Parks Foundation, which raises money for more than 50 dog-friendly parks and trails in the Sonoma County Regional Parks system.
Important Note: Due to the Viking Opener high school cross country race, there will be no Water Bark on Saturday, September 15.