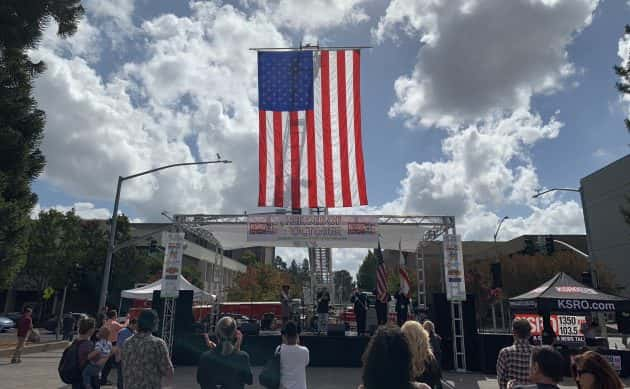 Sonoma County celebrated the "Heroes of October" in Courthouse Square in Santa Rosa this past Sunday with an outpouring of emotion about the everyday heroes among us:
The day featured three bands, several local heroes honored with a plaque and a Congressional citation, and scores of first responders. The celebration, and today's Heroes of October Golf Tournament, benefit the Community Foundation's Resilience Fund.
Here's Laurie Carlson during KSRO's Heroes of October celebration on Sunday:
This was a complete surprise for Pat Kerrigan, set up by Bill Dodd and his hard working staff before the event even began.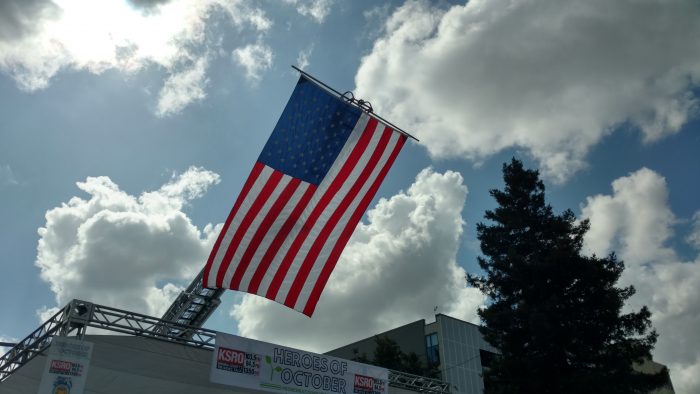 The Santa Rosa Fire Department raised this American flag over Santa Rosa's Courthouse Square "Heroes of October" stage for the entire event.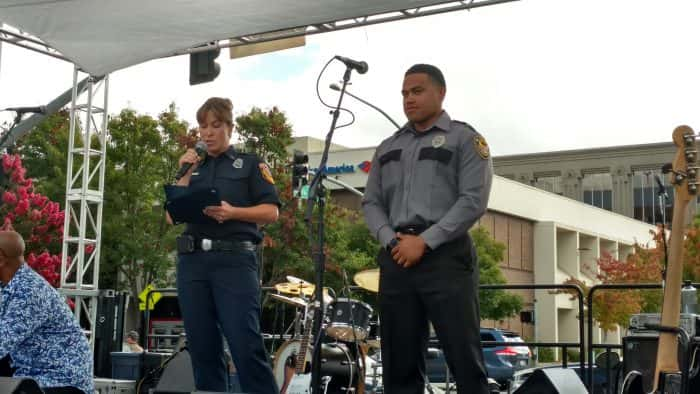 Cal Fire Captain Amy Head presents an honorary plaque to Javier Arroyo-Acevedo.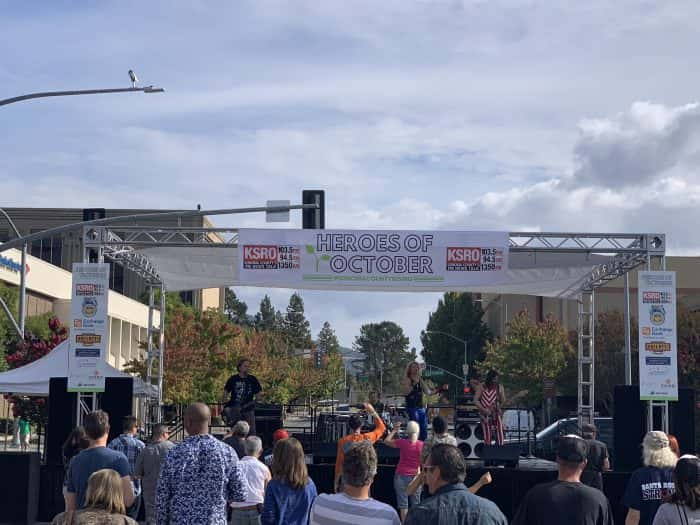 The Van Halen tribute band "Atomic Punks" from Southern California performs for the attendees of the "Heroes of October" vent at Santa Rosa's Courthouse Square.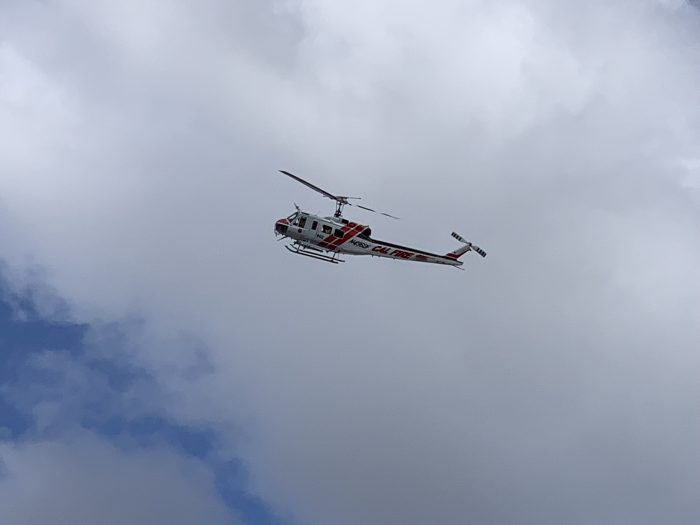 The Cal Fire Super Huey helicopter and its honorary flyover.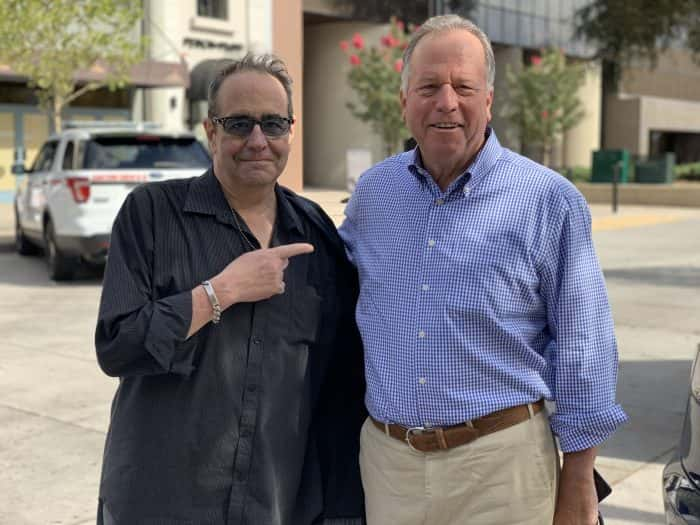 KSRO's afternoon host of "The Drive" Steve Jaxon, with State Senator Bill Dodd.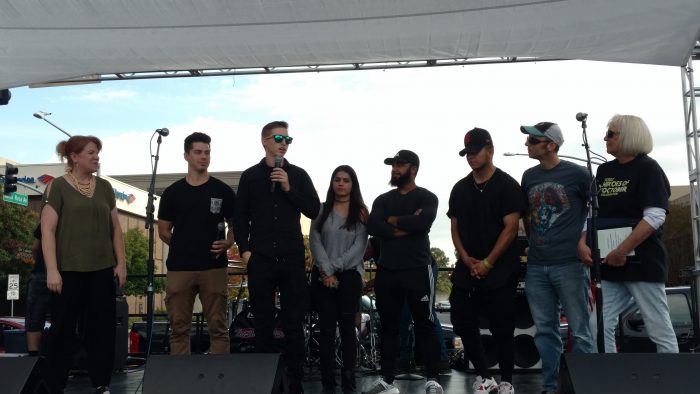 Founder of Sonoma Family Meal and Staff Writer at Sonoma Magazine, Heather Irwin, presents an honorary awards to Kyle Baxter and his friends for their willingness to share their cosplay skills to help kids deal with the emotional impact of the October 2017 wildfires.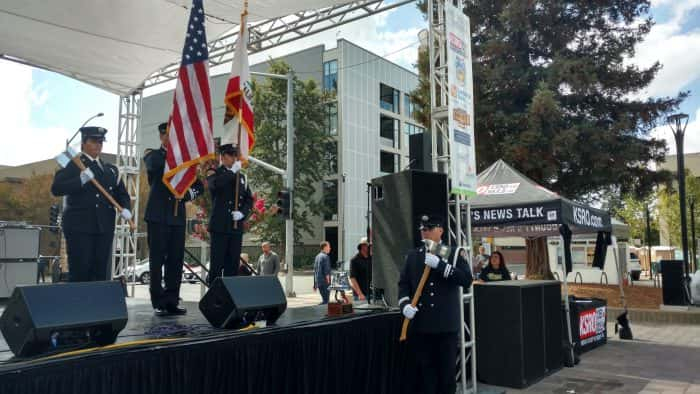 The Santa Rosa Firefighters Local 1401 Honor Guard pays tribute to the 48 community members who lost their lives during the October wildfires.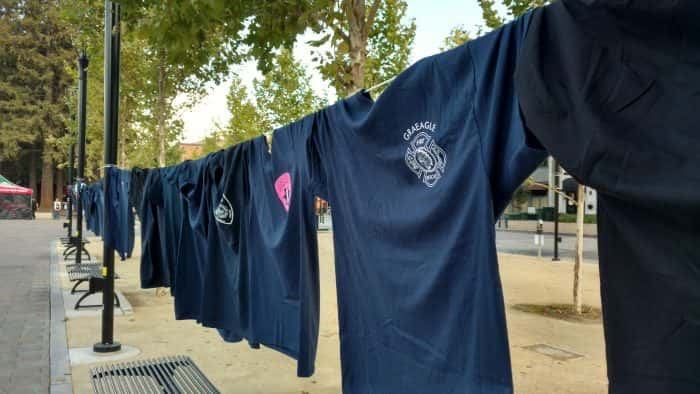 T-shirts sent in by fire stations from across the state and country who traveled to the North Bay to fight alongside our local firefighters during the wildfires.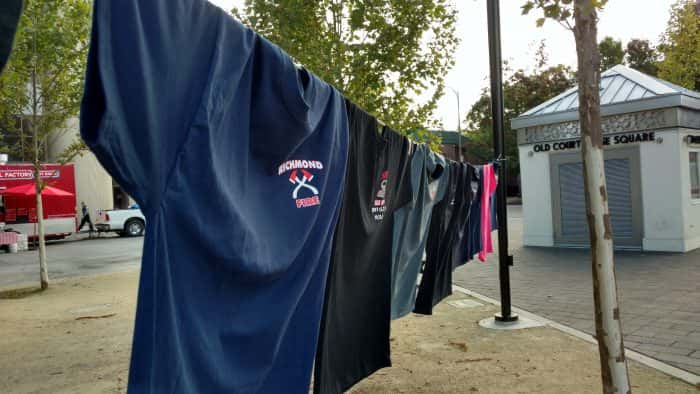 More t-shirts from Fire Station's from across the state, the country and regions in-between.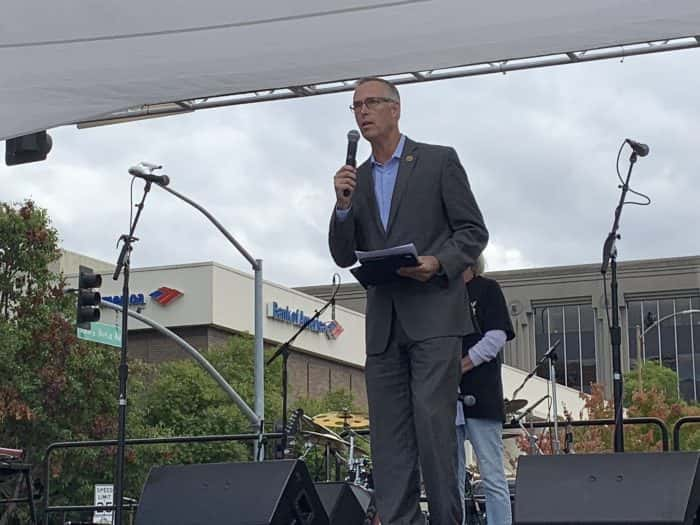 Congressman Jared Huffman speaks to the crowd and talks about the heroic endeavors of James Walter Jr. from October of 2017.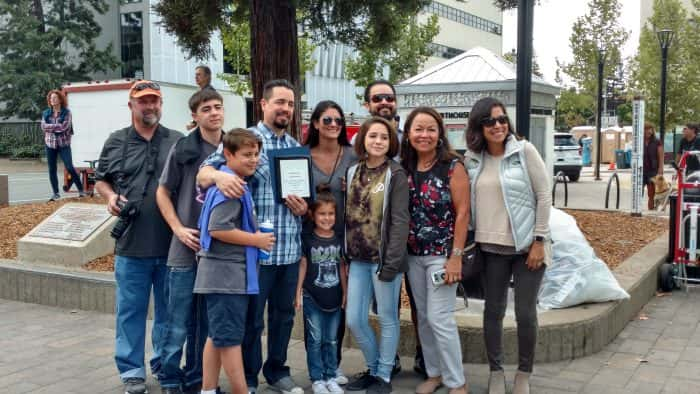 Jared holding his honorary plaque surrounded by friends and family.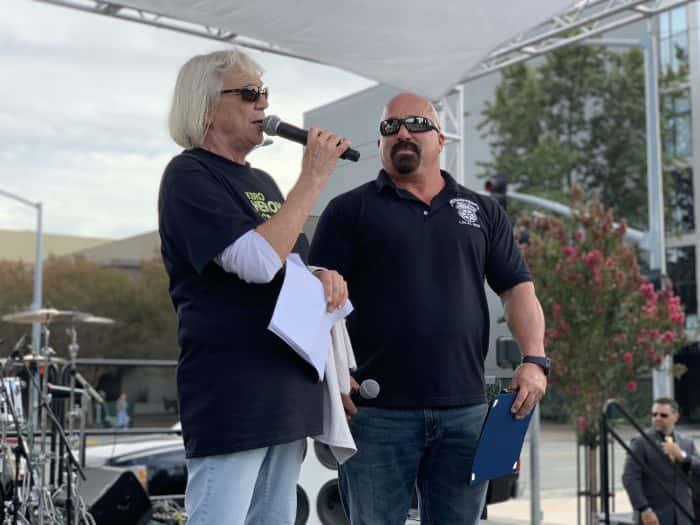 Pat Kerrigan introduces Michael Yates of the Teamsters Union 665, whose organization immediately went into action collection clothing and supplies for those in need during the North Bay fires.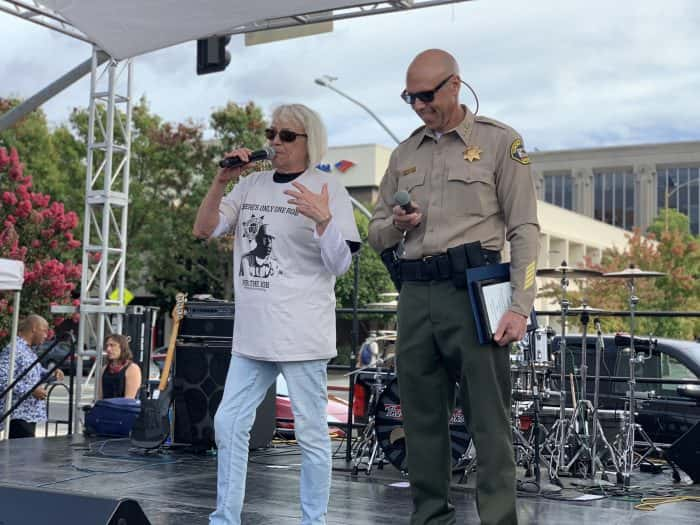 Pat Kerrigan introduces Sheriff Rob Giordano who, at times, was the face and voice of the Sheriff's Department during the difficult months and weeks following the fires.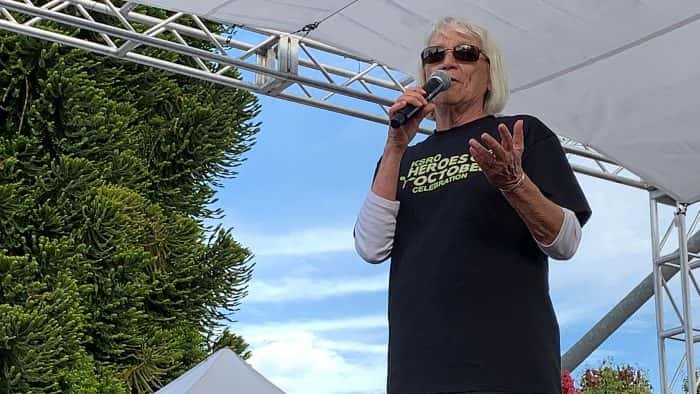 KSRO's News Director, Morning News Host, and NAB Marconi Medium Market Personality of the Year, Pat Kerrigan, hosting the festivities at "Heroes of October" at Santa Rosa's Courthouse Square.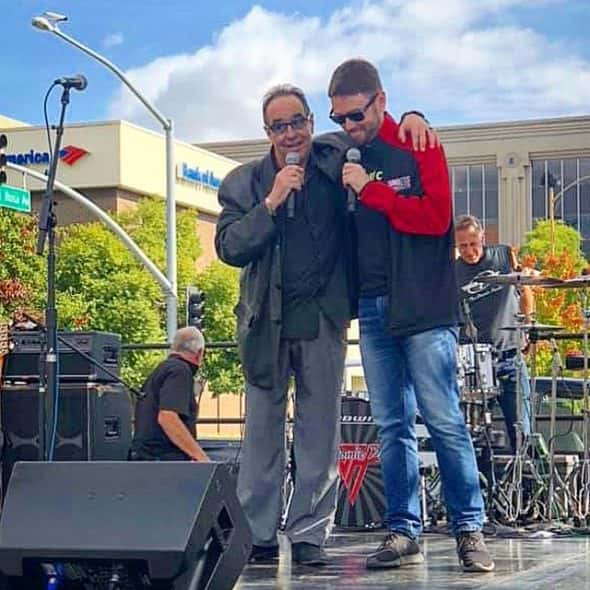 KSRO's Steve Jaxon and Producer Extraordinaire Mike DeWald share a moment on stage reminiscing about their time during their fires before introducing Van Halen cover band "Atomic Punks."