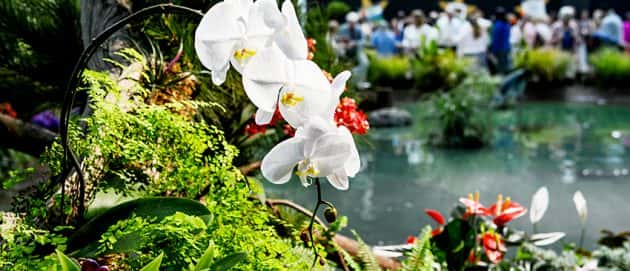 BULBS for Your Pleasure
not for Critters Stomachs
There are 3 "gastronomic" categories for the deer, squirrels and gophers.  Understanding these categories will help you choose bulbs that will not be eaten and should provide  beautiful blooms  in your garden.
First are the "Critter Proof" bulbs which naturally contain a poison.  The critters are smart and know to avoid eating these.
Second are "Critter Resistant" bulbs, those that are not high on the preferred list of eatables, perhaps because they  taste bad.  I've often wondered if these give the critters stomach aches.
Third are "Yummy" bulbs, great as appetizers, main dish or dessert, eg tulips.
FALL PLANTED BULBS
Critter Proof
All Bulbs in the Amaryllidaceae family which include:
DAFFODILS
GALANTHUS or Snowdrop
DICHELOSTEMMA
STERNBERGIA or Autumn Daffodil
HIPPEASTRUM commonly known as Amaryllis
AMARCRINUM
LEUCOJUM or Leucojum
Other great bulbs:
GLORIOSA SUPERBA or Glory lily
COLCHICUM
BELLADONNA commonly known as Naked Ladies
BULBOCODIUM
Critter Resistant Bulbs
ALLIUMS or ornamental onion
MUSCARI or Grape Hyacinth
SCILLA
IPHEION or Starflower
HYACINTHUS ORIENTALIS or Hyacinth
ORNITHOGALUM
FRITILLARIA
OXALIS or Shamrock or Wood Sorrel
CHIONODOXA
ANEMONE BLANDA
HYACINTHOIDES or Bluebells or Wood Hyacinths
CAMASSIA
EREMURUS or Foxtail lily
IXIOLIRION
PEONIES
BULBOCODIUM
SPRING PLANTED BULBS
Critter Proof
Amayllidacea family
CRINUM or Cape Coast lily or River lily
HYMENOCALLIS or Peruvian Daffodil or Ismene
LYCORIS
SCADOXUS MULTIFLORUS or Blood lily
NERINE or Guernsey lily
SPREKELIA FORMOSISSIMA or Aztec lily
ZEPHYRANTHES or Rain lily
Critter Resistant
CONVALLARIA or Lily of the Valley
CROCOSMIA or Montbretia or Sword Lily
EUCOMIS or Pineapple Lily
LIATRIS or Blazing Star or Gay Feather
ZANTEDESCHIA or Calla Lily or Arum Lily
I love to offer information about Bulbs.  Additionally I do custom orders.  If you have questions or comments, let's talk.
Savita Wilder  707 527-8653     bulbbliss@gmail.com