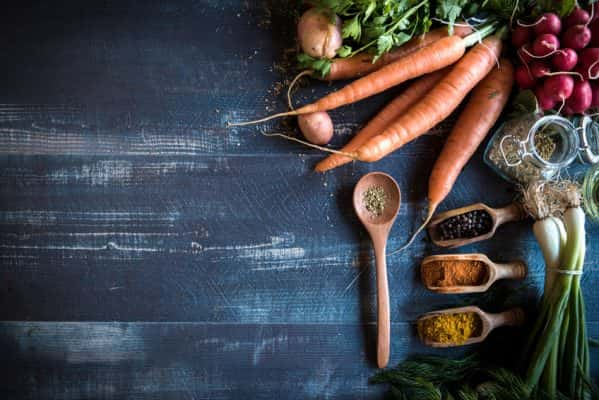 Cooking concept with vegetables and copy space in the middle on wooden background
Camellia Inn
Lemon Bars from Neighborhood Church Cookbook
"We use my dad's homegrown lemons for tart, rich and perfection, all rolled into one!"
Ingredients
1 cup butter, softened
1/2 cup white sugar
2 cups all-purpose flour
4 eggs
1 1/2 cups white sugar
1/4 cup all-purpose flour
2 lemons, juiced, plus rind zest from them
Directions
Preheat oven to 350 degrees F
In a medium bowl, blend together softened butter, 2 cups flour and 1/2 cup sugar. Press into the bottom of an ungreased 9×13 inch pan.
Bake for 15 minutes in the preheated oven, or until firm and golden. In another bowl, whisk together the remaining 1 1/2 cups sugar and 1/4 cup flour. Whisk in the eggs, lemon juice and zest. Pour over the baked crust.
Bake for an additional 20 minutes in the preheated oven. The bars will firm up as they cool.
Can be made using limes instead of lemons and adding a drop of green food coloring to give a very pale green.