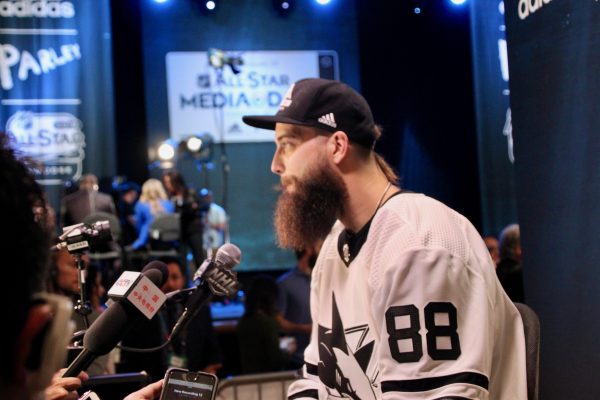 Mike DeWald
SAN JOSE, CA —
The stars shine on the South Bay this weekend as the NHL All-Star Game comes to San Jose for the first time since 1997. The Sharks will send three players to participate in this year's festivities – Captain Joe Pavelski, defenseman Brent Burns, and newcomer Erik Karlsson. Pavelski says the game carries special meaning to him being able to play in front of the home fans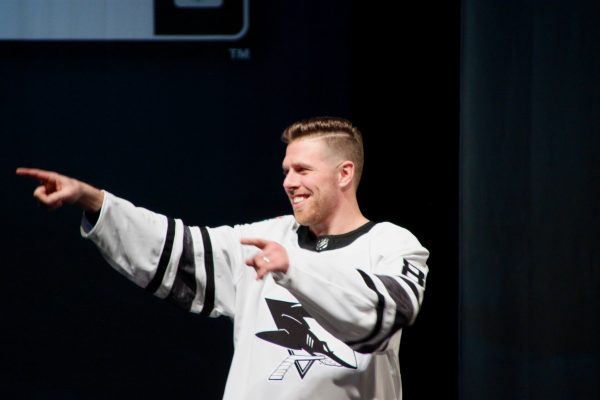 "We're excited to be hosting and being the hometown, it's fun for players" says Pavelski "we're just excited to see what San Jose's going to do."
Players assembled downtown Thursday night for the All Star Game Media Day, giving fans the opportunity to hear from each of the players participating in their year's event.  While San Jose hasn't hosted an All Star Game since 1997, it has seen its share of league events, seeing the Sharks playing in both the Stanley Cup Finals as well as participating in a Stadium Series game at Levis Stadium in 2015. Pavelski says the All-Star Game is a nice change of pace from the intensity of the regular season schedule.
"We have a lot of fun in the regular season but there's definitely a lot of emotion in a lot of those games," says Pavelski, "when we come out here, everyones just enjoying themselves a little bit more and the games are a bit more carefree."
The All Star format pits the NHLs 4 division in a 3-on-3 tournament, a format the league adjusted to three years ago to encourage a faster pace of play and more offense. Pavelski says that while the atmosphere is fun and relaxed, the games can still get competitive.
Pavelski says the atmosphere is relaxed, but can still get serious when the game gets tight.
"My first year, we got up by a goal or two with a few minutes left…it got a little serious there for a couple minutes,"
Pavelski says he believes the atmosphere at SAP Center and the fan support for the team has helped develop San Jose into a hockey town.
The All-Star festivities kick off Friday night with the Skills Competition, followed by the All-Star Game on Saturday.- both events will be televised on NBC;