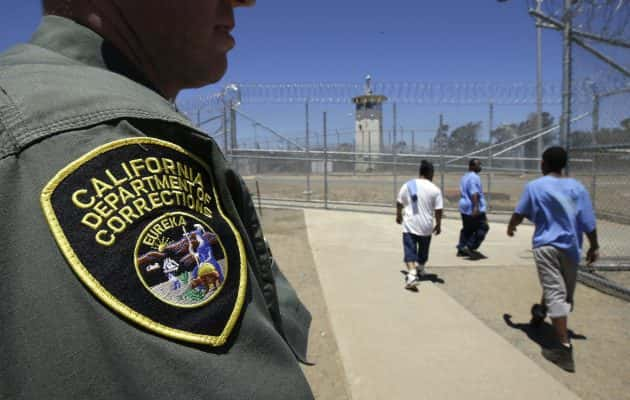 FILE - In this June 20, 2018 file photo, inmates pass a correctional officer as they leave an exercise yard at the California Medical Facility in Vacaville, Calif. California will reconsider life sentences for thousands of nonviolent third-strike criminals by allowing them to seek parole under a ballot measure approved by voters two years ago. Court documents obtained by the Associated Press on Thursday, Oct. 18, 2018 show Gov. Jerry Brown's administration will include the repeat offenders in Proposition 57's early release program. (AP Photo/Rich Pedroncelli, file)
A Democratic lawmaker from Northern California is calling the current law under Proposition 57 "grossly wrong." Assemblyman Jim Cooper of Sacramento says the prison reform measure gives violent sexual offenders the chance to be released early from prison.
He cites one man who may be eligible for early release,who was convicted for stabbing his girlfriend with a butcher knife, molesting his 11-year-old niece and sexually assaulting a pregnant 17-year-old girl. He wants Californians to call their state and local representatives to demand changes to the law that reclassified many violent crimes as non-violent.