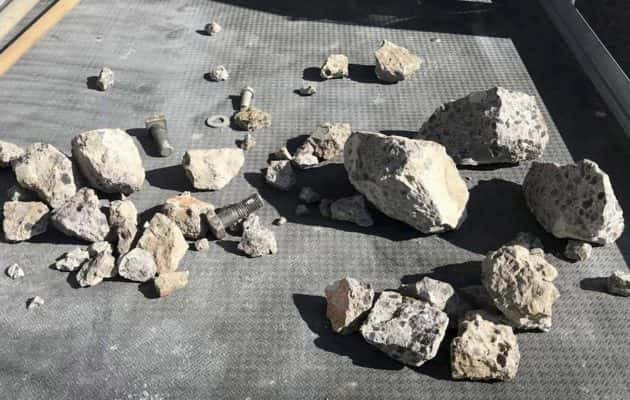 This photo released by the California Highway Patrol Marin shows chunks of concrete that fell from the upper deck to the lower deck on the Richmond-San Rafael Bridge near Richmond, Calif., Thursday, Feb. 7, 2019. The California Highway Patrol posted an alert about the Richmond-San Rafael bridge closure shortly before noon on Thursday, saying there was no estimated time for reopening. (California Highway Patrol Marin via AP)
The weather is pushing back CalTrans plans to work on a permanent fix to the Richmond-San Rafael bridge. Crews completed temporary repairs over the weekend after concrete chunks crashed down Thursday due to an expansion joint failure.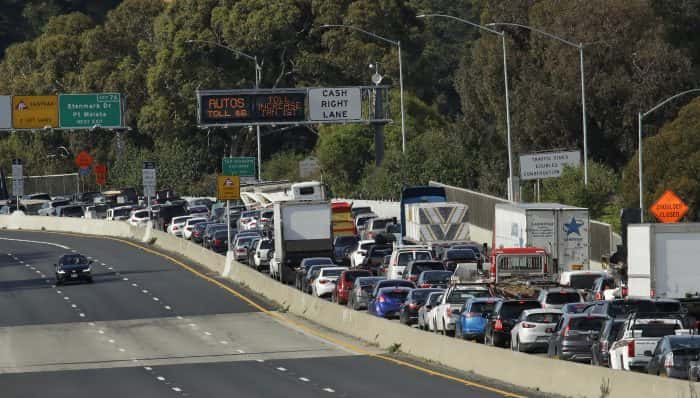 Work on a permanent fix was scheduled to begin this week but has been pushed to next week due to rainy weather in the forecast. The work will take place from 9 p.m. to 4 a.m. over about two weeks with minimal traffic impact expected. Caltrans stresses the bridge is structurally safe.