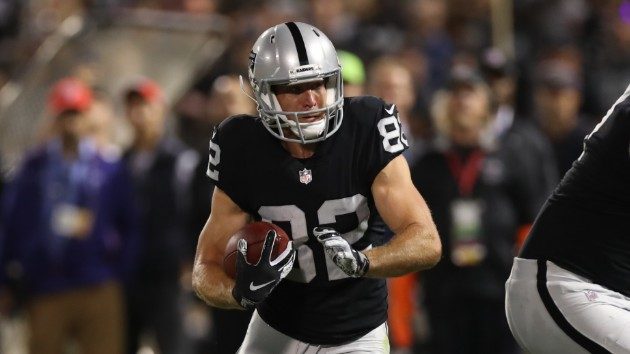 Allen Kee / ESPN Images
Allen Kee / ESPN Images(ALAMEDA, Calif.) — The Oakland Raiders continue to shake up their roster.
The team announced Thursday it has released wide receiver Jordy Nelson and quarterback AJ McCarron.
The move comes after Oakland signed two wide receivers earlier this week: Antonio Brown from the Pittsburgh Steelers and free agent Tyrell Williams, who formerly played for the Los Angeles Chargers.
Nelson, 33, joined the Raiders last year, appearing in 15 games and starting in 14 of them. He finished the season with 63 receptions, 739 yards receiving and three touchdowns.
McCarron, meanwhile, appeared in two games last season, completing one of three pass attempts for eight yards.
Copyright © 2019, ABC Radio. All rights reserved.