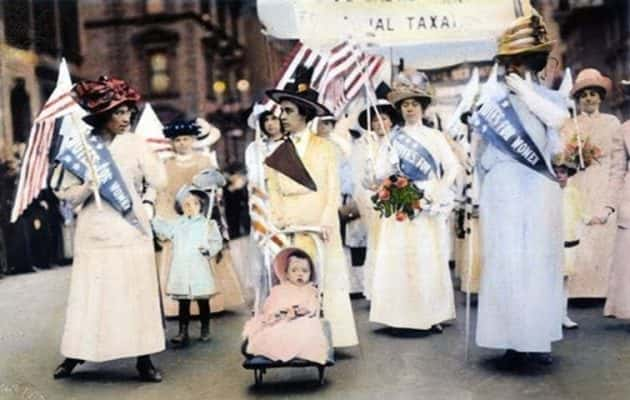 Photo courtesy of the Sonoma County Library.
National Women's History Alliance Assistant Director and Project Coordinator for California 2020 Woman Suffrage Project, Leasa Graves, talks about the forthcoming event and what speakers will be discussing, how vocal women were during the suffrage movement, some of the key figures in the Sonoma County suffrage movement and what the suffragists would think about our voting issues today:
Ripe for Picking: The Impact of the Sonoma County Suffrage Campaign is taking place at the Central Library, Wednesday, March 20th from 6-8pm. This FREE event is hosted by the Sonoma County History & Genealogy Library and sponsored by the Friends of the Santa Rosa Libraries.