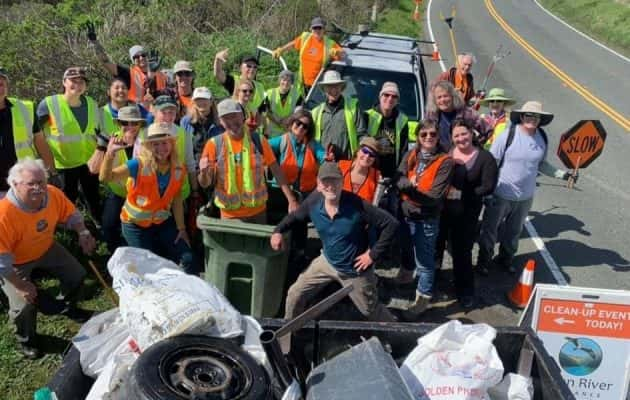 (Photo courtesy of Clean River Alliance)
About a ton of trash is now off the Sonoma County coastline after a weekend cleanup by volunteers. More than 100 people came out to help clean up the mouth of the Russian River, Salmon Creek Beach and 3 others Saturday morning. Chris Brokate says there were some unusual items to get rid of–like a full-sized refrigerator:
The effort by the Clean River Alliance was aimed at post-flood cleanup.