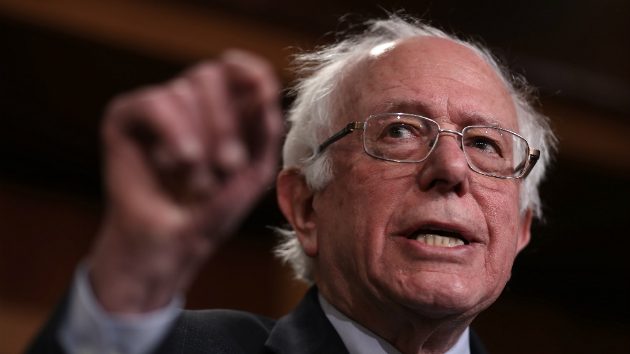 Win McNamee/Getty Images
Democratic presidential candidate Senator Bernie Sanders is hitting up California for a rally. The Vermont senator spoke to thousands of supporters in San Francisco yesterday on why he deserved their support.
Sanders also told the rally it was important to make sure younger generations did better than their parents' generation. He also blasted Attorney General William Barr's decision to release a four-page summary of the Russia investigation done by special counsel Robert Mueller saying he wanted to look at the full report. Sanders finished second in the 2016 California Democratic presidential primary and polls for next year show him either in first place or trailing former Vice President Joe Biden.