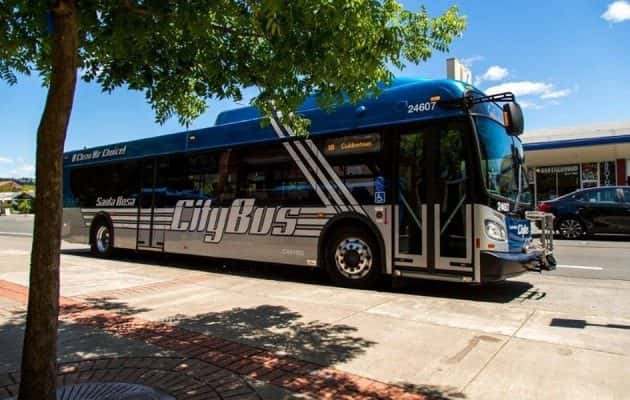 (Photo courtesy of Santa Rosa Transportation and Public Works)
Santa Rosa CityBus is changing stop times of many of their routes in the hopes of helping riders connect to connecting buses easier.
The CityBus routes 1, 3, 5, 6, 9, 10, 12, 18 and 19 will have new timtables effective April 22nd. Part of the rescheduling is to help students who take city buses to get to class at Piner High School and Santa Rosa Middle School. The new schedule will also have 10 buses per hour going between the downtown transit mall and the SMART depot in Railroad Square.