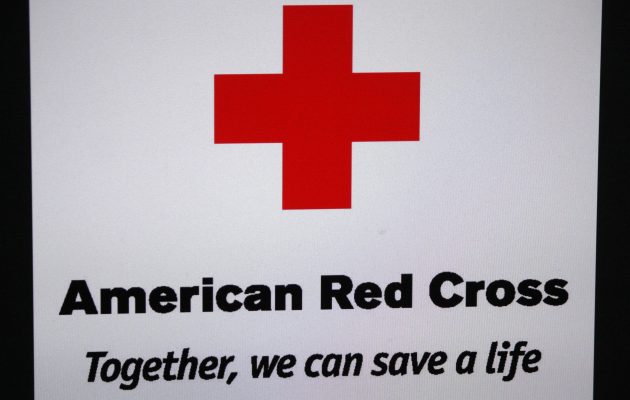 This morning, the Red Cross holds its annual Real Heroes breakfast, honoring community members who provide an important service to the areas in which they live. Rebecca Taylor Ford talks about one of the eight people honored today:
Other local heroes honored include:
Service to Animals/Animal Rescue Heroes: Dr. Christi, Moncho and Diego Camblor (Sonoma County)
In 2001, Santa Rosa veterinarian Dr. Christi Camblor and her husband Moncho created the nonprofit Compassion Without Borders (CWOB) to save as many dogs as possible in areas where they suffer and are euthanized in extremely high numbers. Their nine-year-old son, Diego, helps to foster special-needs dogs at home and is the "kid-friendly barometer" so dogs will be placed appropriately.
Disaster Services Hero: Jeff Okrepkie (Sonoma County)
After losing his home in the Coffey Park neighborhood to the Tubbs fire in 2017, Jeff Okrepkie founded the Coffey Strong community group to help his fellow neighbors organize, rise from the ashes, and rebuild. He also traveled to Redding and Paradise to help those in need with their fire recovery. Jeff turned the darkest time in his life into advocacy for people devastated by natural disasters, especially wildfires.
Humanitarian Adult Hero: Elizabeth Quiroz-Vasquez (Sonoma County)
Elizabeth Quiroz-Vasquez is the President of the Second Chance Club, a group at the Santa Rosa Junior College who welcome students with a similar history to her own of substance abuse, alcoholism, arrests, and incarceration. She is also on the Sonoma County Task Force for Human Trafficking and formed the first support group in the community for survivors of sex trafficking.
Humanitarian Youth Hero: Liam Richardson (Sonoma County)
Liam Richardson is a fifteen-year-old boy with Down's Syndrome and a powerful advocate for individuals with special needs. Liam's efforts brought to life the Miracle League playground and ballpark in Petaluma for special needs children and adults. He continues to act as an ambassador and spokesperson for disabled kids, their siblings, and friends, leading talks and speaking before community groups.