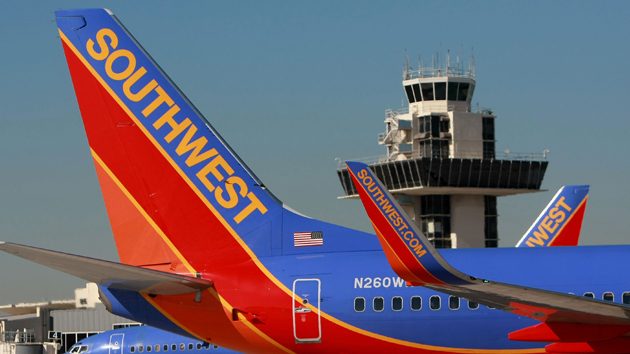 Justin Sullivan/Getty Images
Some lucky people who flew on Southwest Airlines to San Diego Comic Con are still smiling. The airline gave every passenger on a Dallas-to-San Diego flight a free Nintendo Switch system. A Nintendo representative appeared and gave them a chance to play a custom Super Mario Maker 2 level, along with a chance to win a $500 Southwest gift card and a Switch. The Nintendo rep later got on the intercom and told everyone, "You get a Switch!" They actually got vouchers during the flight. When they got off in San Diego, they were handed a red bag with a console and code for the game inside.
San Diego Comic Con runs through Sunday.