Center Stage, a celebration of performing arts in Sonoma County, brought to you by the Green Music Center at Sonoma State University.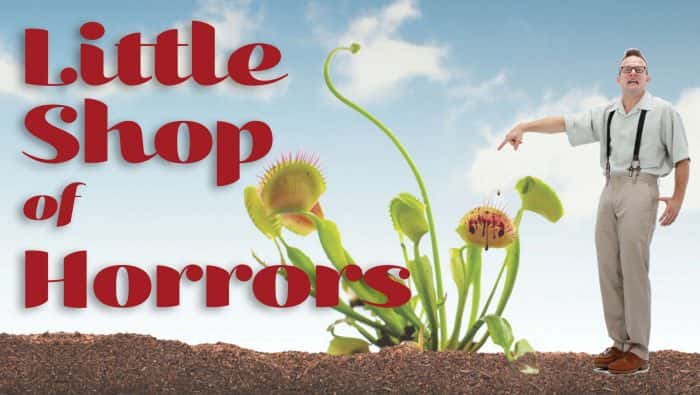 A deviously delicious Broadway and Hollywood sci-fi smash musical, Little Shop of Horrors has devoured the hearts of theatre-goers for over 30 years. The meek floral assistant Seymour Krelborn stumbles across a new breed of plant he names "Audrey II" – after his coworker crush. This foul-mouthed, R&B-singing carnivore promises unending fame and fortune to the down and out Krelborn as long as he keeps feeding it: BLOOD. Over time, though, Seymour discovers Audrey II's out of this world origins and intent towards global domination!
Pat chats with Michael McGurk, the actor playing Seymour, about his level of excitement, character relationships and the overall appeal around Little Shop of Horrors:
Little Shop of Horrors will be playing at the Cinnabar Theater in Petaluma from Friday, August 30th, to Sunday, September 22nd. Tickets can be purchased here.