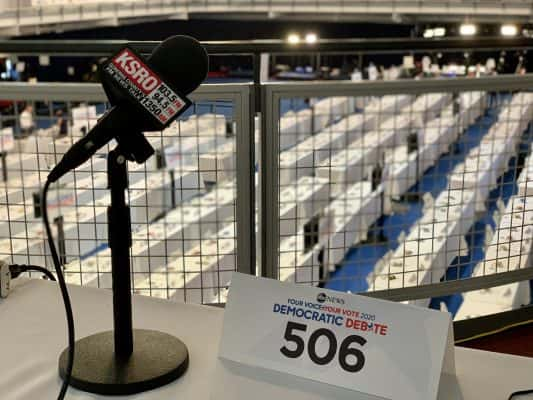 Deputy CEO of the DNC Sam Cornale sits down to preview Thursday night's debate in Houston as well as to talk about Democrats strategy in key battleground states heading into the 2020 general election. Democrats see Texas as a state they can potentially flip following recent electoral gains, as well recent retirements by GOP Congressman.
"We feel strongly that Texas – and Houston in particular – looks like, feels like, sounds like America as a whole," says Cornale, "Texas itself is struggling with a lot of the challenges that America is struggling with."
Tonight's one-night-only debate will be the first time that Democratic frontrunners Joe Biden and Elizabeth Warren will take the stage together, along with eight other Democratic hopefuls vying for the nomination. The debate can be heard live on KSRO tonight at 5p following The Drive with Steve Jaxon.
Full Interview Audio with DNC Deputy CEO Sam Cornale