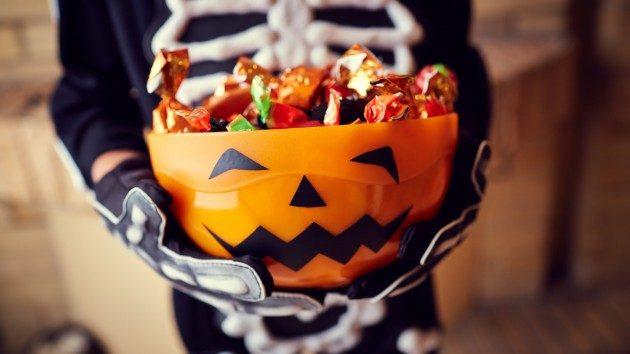 mediaphotos/iStock
People across Sonoma County are working to make sure children who were forced to evacuate their homes due to the Kincade Fire have a place to celebrate Halloween. Volunteers are planning a special holiday event for evacuees at the Sonoma County Fairgrounds where there will be candy and activities for children. The Red Cross is also asking for donations to bring Halloween to all 16 evacuation centers. Other celebrations across the county include:
PETALUMA:
-The trick-or-treating at the hotel on the Petaluma River happens from 4 to 8 p.m
-Downtown Merchants Association intends to go ahead with its Halloween Trick or Treat Trail. Dozens of downtown merchants will dole treats to kids 12 and younger from 3 to 5:30 p.m. on Halloween.
COTATI City Hall-Oween:
-From 1:30 to 5:30 p.m. on Thursday, parents may bring their children to City Hall on West Sierra Avenue. Kids can show off their costumes, select a treat or two and take in the decorations that will transform the government center into an autumnal wonderland.
-Among the visual attractions: a "Haunted Hallway" created by students in a recreation, tourism and hospitality class at Rancho Cotate High School.
ROHNERT PARK:
ROHNERT PARK COMMUNITY CENTER – A Friendly City Halloween – Indoor Trick-or-Treat & Movie (COCO) 6P-9P
SANTA ROSA:
-Santa Rosa City Schools are doling out candy and providing costumes for children who want to trick-or-treat at the district office at 211 Ridgway Ave. The Halloween event is from 2:30-4:30 p.m.
-Blind Scream will be open on Halloween from 7 to 10 p.m., and at the same time on Friday and Saturday.
-Also in downtown Santa Rosa, Hotel E is hosting a free trick-or-treat event on Thursday made possible with donations from local businesses. The "Haunted" Hotel E Halloween Party will take play from 5 p.m.-8:30 p.m., 37 Old Courthouse Square in downtown Santa Rosa. There will be Halloween treats and pizza for kids and wine for adults.
-Residents of Santa Rosa's stately and historic McDonald Mansion plan to be ready for Trick or Treaters
-LandPaths hosts pop-up Halloween adventure day, trick or treating, and costume parade at Bayer Farm in Roseland, Bayer Farm, 1550 West Ave, from 1pm-3:30pm