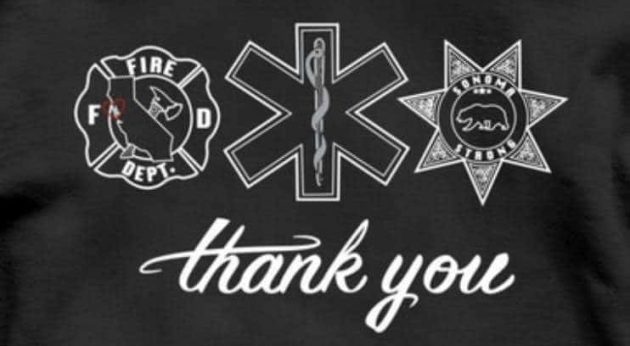 Santa Rosa artist Emily Fuller hand-designed the 'Thank You' logo in the wake of 2017's Tubbs Fire and has since updated it following 2019's Kincade Fire.
As fire fighters wind down their battle against the once-massive Kincade Fire, the focus in Sonoma County shifts to recovery, rebuild and support for the families and businesses impacted by the fire's blaze. The nearly 80,000 fire destroyed 372 structures in its path, including 175 residential homes and 11 commercial buildings. Community groups stepped up right away to offer housing, organize food drives, and fundraise in support of those families impacted by the Kincade Fire. Now Santa Rosa's creative community is stepping up in support with grassroots efforts to support fundraising for those most impacted.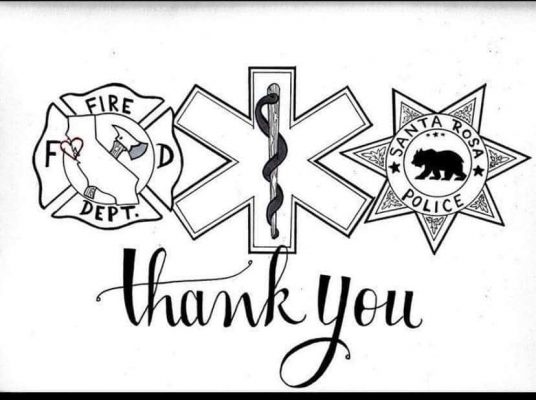 In the aftermath of 2017's destructive Tubbs Fire, Santa Rosa artist Emily Fuller turned inspiration into action. Fuller initially posted a hand-drawn design to social media thanking First Responders for their efforts in supporting Santa Rosa and Sonoma County.
"I was watching the news of the Tubbs Fire and felt helpless just sitting at home," said Fuller, "I wanted to figure out some way of showing support for everyone who came to help
The post took off on social media, leading to Fuller to develop the design into a sweatshirt design. Fuller launched a campaign, making the sweatshirt designs available publicly in support of fire relief.
Watching the coverage of 2019's Kincade Fire as one of Sonoma County's roughly 180,000 evacuated residents, inspiration struck again for Fuller, reprising the design to again support the relief effort.
"A few people had asked if I'd ever bring the design back," said Fuller, "I decided to update the drawing after I saw the heroic efforts of fire fighters during the Kincade Fire."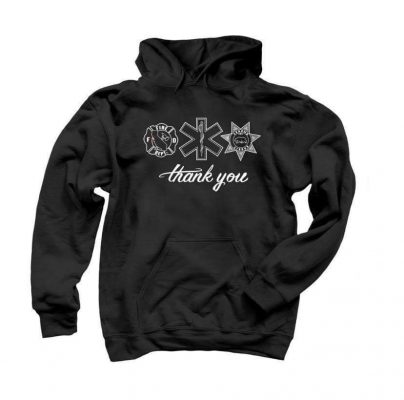 Fuller brought back the design, re-launching her grassroots fundraising effort Monday with the net proceeds this time benefiting the Community Foundation of Sonoma County's "Sonoma County Resilience Fund." The design will be made available through an online store with customizable styles, colors, and designs. Purchases can be made in the online store at the following link. Prices range from $20 for a t-shirt to $35 for a sweatshirt featuring the design with the #SonomaStronger social media hashtag.
KSRO's The Drive with Steve Jaxon has also helped in partnering with the launch, offering to match the fundraising total for sales of the clothing, up to $1,000. The design will be available through the online store at this link for a limited time in support of Kincade Fire relief.