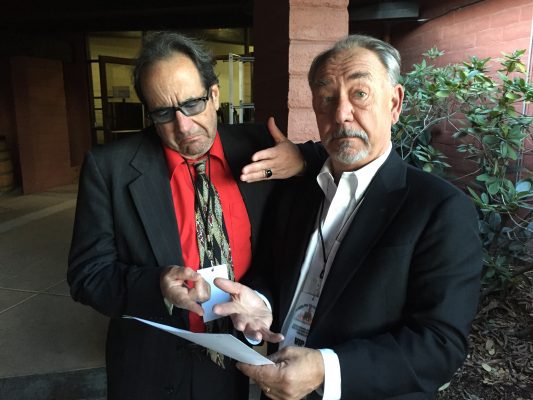 Click below for the full interview audio with Debi Durst on The Drive with Steve Jaxon
Comedian Debi Durst called into The Drive with Steve Jaxon on Tuesday afternoon to provide an update on the condition of her husband and fellow Comedian Will Durst. Durst suffered a stroke in early October and has since returned returned to the ICU to be treated for an infection during his recovery.
"He's doing ok," says Durst, "his brain has to re-boot itself and re-install more than a few apps."
Durst says that, while the process has been difficult, her husband is generally in good spirits and doctors are optimistic the legendary Bay Area comic will make a full recovery. Durst's speech has not been impacted and he has been communicating from his hospital bed, even joking about where he could find a quality cup of coffee. Durst was forced to cancel shows for the first time in his 30 year career following the stroke. His wife Debi says that she choose to keep the stroke quiet and among family to at the onset to allow for the most restful possible recovery, making extra certain that the news didn't make its way to social media.
"I didn't want a pity party, I didn't want people to think he'll never work again," said Durst, "I just wanted him to be left alone so he could recuperate and get as much rest as possible."
The Durst's have curated the yearly Big Fat Year End Kiss Off Comedy Show tour for the past 26 years, a tradition Debi Durst says will go on this year, just without the addition of Will Durst on this year's line-up.