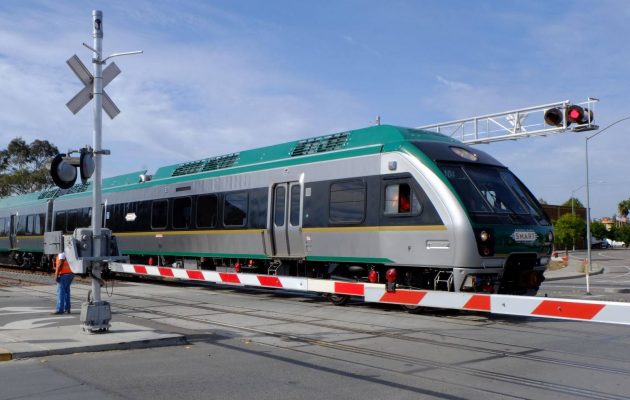 The Sonoma Marin Area Rail Transit (SMART) board on Wednesday approved the plan to open its new SMART station and service to Larkspur and Downtown Novato on December 14th. The rail agency will hold a ribbon cutting event and celebration for the opening of the station on December 13th, with rail service opening up the following day. Along with the opening of the new service, SMART also announced new partnerships and programs along with the Golden Gate Ferry to encourage ridership with a pair of passes.
The 'Weekender' pass will allow weekend travels to get one leg of their travel to and from the city for free, meaning that riders buying a train or ferry fare would receive a pass to get the subsequent train or ferry fare to complete the rest of their journey free. The 'Sail and Rail' pass will also also allow travelers on off-peak weekday hours and weekends to take the train and ferry service for a $12 flat fee. The pilot program will be tested to encourage North Bay riders to get into the habit of using the train and ferry in concert to get to San Francisco.
"We want people to start taking the train and ferry to San Francsico and back," said SMART Board Member Deb Fudge, "it's going to be a really fun trip for families."
SMART will use a temporary schedule for the rest of the year to include the two new stations until their recently announced new schedule is implemented on January 1st. With additional staffing and trains, the new schedule cuts wait times between trains to 32 minutes, down from the current 90.
With the opening of the new station, Fudge says SMART's attention moves to the planned Windsor station. She says SMART engineers are already looking at the construction needs to make the service a reality, including the potential for the addition of an underpass.