How the Hospitality and Tourism Industries are Preparing for a Post-Pandemic World
"I'm afraid to say we're getting quite good at this crisis management," says Michael Haney, executive director of Sonoma County Vintners, just days after the North Bay basically shut down in response to stay-at-home orders issued for California because of the coronavirus pandemic.
It was a rough attempt at humor—for a very rough time—and certainly an accurate assessment of the situation. For nearly three years, the North Bay has been in perpetual crisis mode. Devastating wildfires, followed by ravaging floods, topped off with more wicked fires. But apparently, those events were just the warm-up act for the pandemic pandemonium.
The current situation is anything but business as usual. COVID-19 is unlike anything seen before, and will likely change how business is conducted for years to come. And we're not just talking about the end of shaking hands. The residual effect from this virus-induced economic disaster has the potential to change our lives—personally and professionally—in ways we could never before have imagined.
Screeching halt
Gov. Gavin Newsom issued a stay-at-home order for the entire state on March 19—following the example set by various counties in the Bay Area just days earlier—and business as we knew it in the North Bay came to a screeching halt. And while no industry was shielded from the financial hit, the gut punch was especially felt in the tourism and hospitality sector, which boosts the collective economies of Marin, Napa and Sonoma by more than $5 billion annually.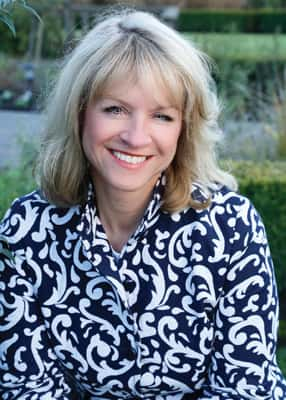 "Just when we started to see the light at the end of the tunnel, the walls fell in," says Claudia Vecchio, president and CEO of Sonoma County Tourism (SCT). "This crisis is unlike any we've experienced." Stay-at-home orders initially were for three weeks. Then they were extended. And extended again. The uncertainty of this crisis is about the only thing that's certain. And no one is denying that rough roads lie ahead.
Vecchio has no doubt tourism will return, but getting the North Bay out of the trenches won't be easy. STR, formerly known as Smith Travel Research, tracks supply and demand for multiple market sectors including the hotel industry. It's found that it takes roughly two times the length of a crisis to recover. But this crisis is very different. It's created chaos in just about every sector of an economy that is very interdependent. And not all sectors will emerge at the same time.
SCT depends on lodging taxes for its promotional budget. Transient Occupancy Tax (TOT), as it's called, also supports local social services, regional parks, the arts and workforce and economic development throughout the North Bay. Hotels, motels and other lodging were among the first to close, which means TOT funds have virtually dried up.
Hotels are not considered essential businesses unless they are housing those who need to be quarantined away from their home, essential workers such as nurses, doctors and first responders, or homeless people. Early in the crisis, 16 hotels in Sonoma County were closed, and occupancy of those still open was in the low single digits, according to Vecchio.
Facing severe budget shortfalls, SCT furloughed 30 percent of its staff and canceled contracts with vendors, as well as ad buys. As stay-at-home orders are lifted, tourism outreach will begin again and Vecchio notes that SCT's tag line, "Life Opens Up," will be appropriate, both emotionally and physically. "People will want safe, reliable destinations without crowds, that they can drive to and provide friendly, authentic experiences. All of those things are Sonoma County," she says.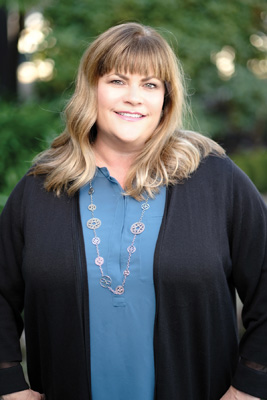 Visit Napa Valley (VNV) has also paused all paid advertising and plans to work closely with Visit California and VNV's Sacramento-based advertising agency, Mering, to determine consumer sentiment as stay-at-home orders are lifted, according to Lisa Poppen, vice president of marketing and communications. "We are monitoring social listening and online behavior to gauge when consumers decide to resume travel," she says. "We also plan to engage with the local community to promote staycation opportunities to support local business through organic outreach and light paid efforts. Additionally, we will begin awareness messaging to include sweepstakes and stories that inspire a return to the Napa Valley. As recovery commences, Visit Napa Valley will welcome travelers—when they feel ready." The focus will be on drive markets, including the Bay Area, Sacramento and Los Angeles. This will be achieved with special lodging incentives, Poppen says.
A virtual shift
While the countryside is beautiful and recreational activities abound, wine is the major tourist draw for the North Bay. But when Newsom issued stay-at-home orders, he immediately ordered closure of hospitality operations for wineries, brew pubs and distilleries to discourage visitors. Fortunately, a number of the employees impacted by the shutdown were able to move into other positions within some wineries and breweries, meaning the toll on human resources was much less than that in hotels and restaurants.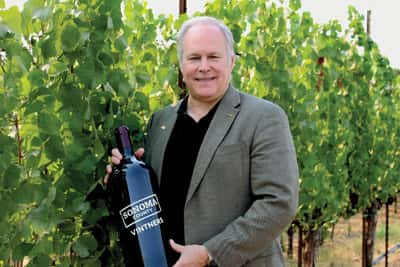 Both Haney and Teresa Wall, marketing director of Napa Valley Vintners (NVV), applauded the creativity of winery marketing teams, who have come up with new ways to reach customers—some of which will likely remain in their marketing repertoire long after the crisis has passed. "Wineries have become resilient, innovative and creative because they've had to over the last few years," says Haney. And according to Wall, "Napa Valley wineries quickly pivoted to online engagement and have come up with an array of offerings. There are nearly 50 online wine experiences listed through the end of June." Additionally, several wineries are featuring cooking lessons with their chefs online. Free shipping or shipping for 1 cent or $1 has also been offered on case purchases, as has curbside wine-order pick-up.
Other wineries offered gift cards for wine and winery experiences at promotional rates as they shifted to virtual tastings and presentations. "Wineries have found that virtual tastings are a great way to reconnect with their most loyal customers as well as build brand recognition with new customers," says Wall. "In a recent survey completed by more than 100 NVV winery members, 72 percent of respondents indicated they will continue to offer virtual tastings after shelter-at-home orders are lifted."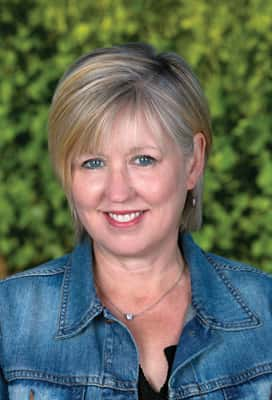 Several wineries upped the ante by donating a portion of their sales to local charities and struggling businesses. Cuvaison in Calistoga gave $5 to the Restaurant Workers Community Foundation for each wine club shipment; The Donum Estate in Sonoma donated $10 for every online order to the World Health Organizations' COVID-19 Response Fund; Donelan Family Wines in Santa Rosa donated 10 percent of its sales to a restaurant of the customer's choosing; and Inman Family Wines in Santa Rosa donated a portion of its sales to Meals on Wheels.
"My elderly parents are shut in because of the pandemic, and luckily they have me and my sister to drop off things at their door. But I was conscious that there are so many older folks who don't have family nearby who can do that. That was why Meals on Wheels seemed so important in a crisis like this, as they not only bring meals but help with errands too," explains Kathleen Inman, who owns Inman Family Wines along with her husband, Simon Inman.
Community support
In addition to individual charitable efforts from wineries, both the Napa Valley Vintners and Sonoma County Vintners organizations ramped up financial donations to struggling community groups, despite facing cancellation or postponement of their own major annual fundraising events. Napa Valley Vintners had just completed its midwinter trade and media barrel auction—Premiere Napa Valley—at the end of February, precisely the same time as concern over the coronavirus erupted. It raised $3.9 million, but the organization was forced to cancel Auction Napa Valley, set for early June. Since 1981, NVV has given more than $200 million to local charities from the funds its auctions raise. Fortunately, it has kept reserves as well. According to Wall, even though the auction has been canceled, the organization will be able to meet its regular funding levels over the coming year.
Sonoma County Vintners (SCV) first planned to postpone its May Sonoma County Barrel Auction (for the trade only) to July 17. When it became apparent social distancing would remain through the summer, the organization moved to an online platform and held a virtual auction June 16-18. Unfortunately, SCV had to make the decision to cancel the annual Taste of Sonoma event, scheduled for September 5 on the grounds of Kendall-Jackson Wine Estates and Gardens in Fulton. As of early May, its Sonoma County Wine Auction is still set for September 17-19. Last year, the auction raised a record $6.1 million. In mid-April, the Sonoma County Vintners Foundation launched two funding programs, totaling $1.2 million, to assist those in need during the coronavirus crisis. One program is for emergency relief to support winery and restaurant workers who have been furloughed. The other program will support 80 nonprofit organizations in Sonoma County with community grants.
Take me out
The North Bay takes great pride in its outstanding selection of restaurants, which Vecchio describes as a critical part of the "rich labyrinth of small businesses," that draws visitors and sustains locals. Food service in Sonoma County alone is the single largest commodity purchased by visitors—$558.4 million annually, according to a study by Visit California/Dean Runyan and Associates. Stay-at-home orders immediately shuttered many restaurants, while others scrambled to devise ways to stay in business, largely through reworking their business models to offer take-out food.
In an uncharacteristic move, California's Department of Alcoholic Beverage Control (ABC) joined the party by allowing restaurants with liquor licenses to sell take-out cocktails and wine with food purchases. Beverages had to be in covered containers with no straw holes. Since margins on the sale of wine and liquor are much greater than margins on food, the ruling was a real shot in the arm for restaurant owners struggling to keep afloat. "I never dreamed they (ABC) would do such a thing, but I'm really glad they did," says Dennis Tussey, co-owner of Sweet T's Restaurant in Windsor. "One day I did $1,000 just in drink sales."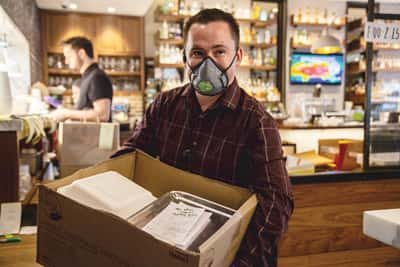 Wineries to the rescue
Wineries and restaurants have always had a symbiotic relationship. Wine is an integral part of the dining experience and on-premise sales are critical to winery success.
Jordan Winery in Healdsburg sells 75 percent of its wine through restaurants. The week COVID-19 became the top story across the country, Jordan Winery was named the No. 1 Wine Brand in the annual Wine & Spirits Magazine restaurant poll. (Its Cabernet Sauvignon also ranked No. 1 in that varietal's subcategory.) For wineries, such recognition is highly coveted. Owner John Jordan, realizing the severe stress North Bay restaurants were suffering, worked with Heather Irwin, dining editor of the Santa Rosa Press Democrat, to provide a substantial grant—$150,000—from the John Jordan Foundation to jump-start the Emergency Food Network for a charity Irwin founded, Sonoma Family Meal (SFM).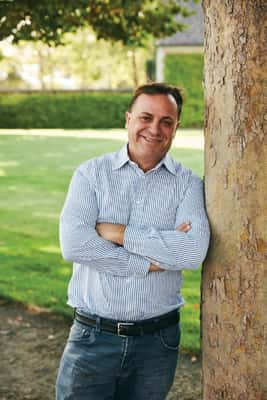 Irwin started SFM in 2017 after the October wildfires wiped out more than 5,000 residences in Sonoma County virtually overnight. It has continued to provide free meals to families in need through subsequent floods, fires and now COVID-19. In this crisis, SFM and its generous donors have helped restaurants retain skeleton crews to prepare healthy meals that various North Bay agencies distribute amongst seniors, immigrants, farmworkers and others in desperate need of food. For many restaurants, the Emergency Food Network through SFM will be a lifeline to keep their businesses going until social distancing restrictions are released. This is an especially important mission for Irwin, who notes that the restaurant industry was already crippled by staffing shortages, thin margins and high rents. "Just being closed for one week is devastating. A lot of them (restaurants) will not come back, and that's heartbreaking," she says.
According to Lisa Wittke Schaffner, executive director of the John Jordan Foundation, "The biggest fears for under-resourced community members right now are not being able to pay their rent and not being able to buy enough food to feed their families. Sonoma Family Meal is a part of the solution to tackle both of these growing issues." Agencies partnering with SFM to distribute food include Council on Aging, Corazon, Community Action Partnership, Catholic Charities, La Luz, Graton Day Labor Center and Undocufund.
SFM is also working to subsidize local farms by purchasing produce for distribution to those in need. FEED Sonoma has been creating 60 CSA-style food boxes for SFM weekly, at a cost of $2100. SFM is also paying for grocer gift cards in the amounts of $50 per couple/person and $100 per family.
In addition to Jordan's foundation, support for the program, which currently has roughly 20 restaurants making meals at a cost of $8 per meal, has come from individual donations and large grants from the County of Sonoma ($100,000) and Single Thread Inn and Farm in Healdsburg, which raised $150,000 from its patrons to keep the restaurant open and provide meals for SFM, Irwin says.
The way forward
Times are tough for everyone right now, and having never been down this path before, there is no way to predict an ending. The trail is likely to be a long one, with unforeseen twists and turns, both within our own lives and throughout the local and world economy.
But as some parts of life change, others stay the same. The North Bay remains a special place, with its beautiful scenery and world-class food, beverage and accommodations. And though we may emerge from this crisis with a "new normal," there will be a time when the most damaging parts of this emergency will be in our rearview mirror.
When that time comes, the North Bay will be ready. We will learn valuable lessons. We will get through. And the region—which as Vecchio points out, is well situated to make a strong return—will welcome eager visitors with open arms. "Wine consumption has trended up during our shut-in, and it will be even more appealing into recovery. Sonoma County will be at the top of that wish list."
By Jane Hodges-Young