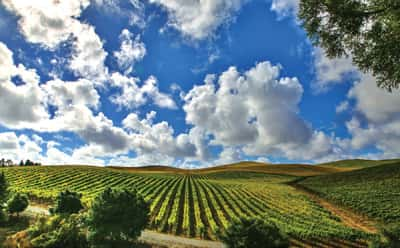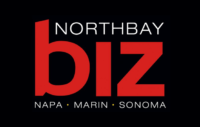 There's some oft-mentioned advice for those building a photography career: find a niche. Weddings, landscapes, photojournalism or portraits—whatever it is, find a specialty and stay there.
Will Bucquoy did not follow that advice.
"I've shot everything," he says. "I've done fashion photography. I've been in front or on stage photographing the biggest names in music and on the sidelines shooting major league sports. But if that's all I ever did, I'd be bored out of my skull—same thing with landscapes and with photojournalism. The camera gives me an excuse to go explore."
Bucquoy's curiosity and willingness to accept an assortment of projects has led to his rise as a sought-after photographer in the North Bay, working with well-established media and capturing private and public events, among other assignments. He's been hooked on photography since his grandmother bought him a Brownie Hawkeye camera when he was 5 years old—though his career took a successful detour in the form of a 30-year run in the auto-repair industry.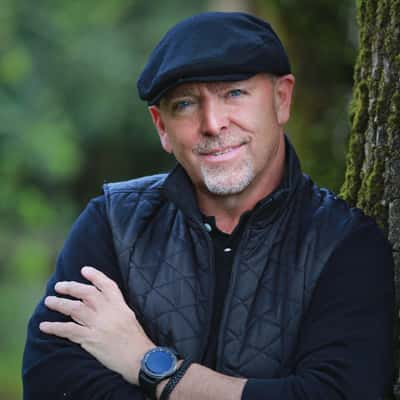 Now a decade into his second act, Bucquoy remains busy, even amid the COVID-19 pandemic. In early May, he captured images of Sonoma County destinations, decoratively lit in "Pinot Purple" in support of National Travel and Tourism Week and in conjunction with Sonoma County Tourism. (The images appear in this month's "Biz Scene.") The photos, beautiful as they are, simply represent another day in the life for Bucquoy. "Every day to me is like: where's my camera going to take me today? What am I going to get to do?"
For years, Bucquoy's outlet was close to home. "Even raising kids, I'm the family photographer. If I was on vacation, of course, you take photos. It's always been a part of me," he says, recalling family trips with his four children, who are now grown. Even during his years in the auto industry, he served as company photographer at times, not that he needed to. He left the industry at the top of his game, owning several Aamco franchises and serving as company board member, president of the company's California dealers association and director of its national dealers association.
Naturally, Bucquoy also sat on Aamco's national creative agency. So why leave? "Car repair is not real sexy," he says. "When you're telling people it's going to be $4,000 for a transmission repair, a good day is they're not upset with you. It's a hard biz. There's not a lot of joy in it." As his children grew older and the economy took a turn for the worse, Buquoy began to explore his passion more seriously. When he dove into photography full time in 2010, his assignments grew exponentially. He joined the local chamber of commerce, shot every day, kept learning and never said "no" to an opportunity.
Now, each day is filled with smiles, whether Bucquoy is taking portraits, landscape or product shots, and especially when his camera takes him places he'd never expect—like when he got a call from Sonoma County Children's Village. The organization, which specializes in keeping foster family members together, was bringing children to a Giants game and asked Bucquoy to take photos.
As each child stood on the field for the opening pitch, next to players positioned in the diamond and outfield, Bucquoy realized a powerful metaphor. The children simply wanted to find their way home, just like the game of baseball. "It's the kind of day where you're editing the photo and you just stop and pause, and you take a deep breath, and you even tear up a bit because it's such a beautiful moment."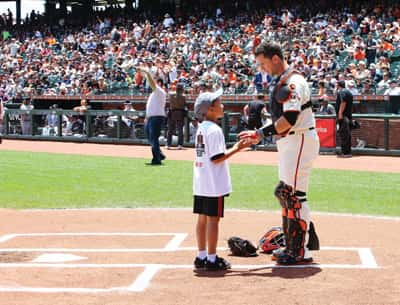 There are also major local events, such as BottleRock and Country Summer. "I get the best seat in the house. And I'm getting to do what I love to do." Bucquoy is always on, as well, taking his camera everywhere—even to the grocery store. "I'm not going to win the Pulitzer if my camera's at home," he says.
Every day is a prize for Bucquoy, however, the fruition of a passion formed at an early age that remained bright through a successful business career. "The thing about photography—especially if you're doing a wide range of topics—is you're constantly in a state of awe of the things that are around you. The camera forces me to look at life differently, and I want to capture it, sometimes in a way that takes my breath away."
By Luke Straub