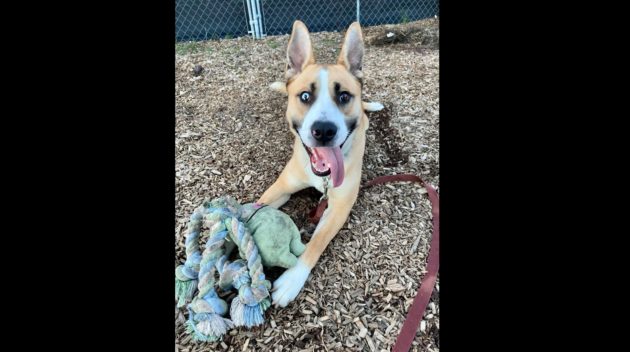 Arlo
Meet our Pet of the Week from the Humane Society of Sonoma County, Arlo.
He is a 1 year old Siberian Husky mix weighing 62 lbs. Arlo has one blue eye and one brown eye. He's a playful guy who is good with other dogs and loves to run! This means he'll need an active home and a family who understands his need for LOTS of exercise. He's a young dog who has a lot of energy to burn and will also need to exercise his mind so interactive games, puzzles, enrichment boxes and food dispensers are necessary for a successful life with him.
Arlo is also pretty sensitive so he'll need a calm and predictable home life with adopters who will understand that he will need time to get used to his new surroundings.
Adopters: Arlo needs a quiet and predictable home. He's very sensitive so small children might not be his favorite. Must love a lap dog, he is extremely cuddle oriented.
Dogs: Yes, he loves other dogs and takes pleasure in playing. Having a canine companion will help with his adjustment in the home.
Cats: No observations.
If you would like to learn more about Arlo, you can visit their website at HumaneSocietySoCo.org or call them at (707) 542-0882.