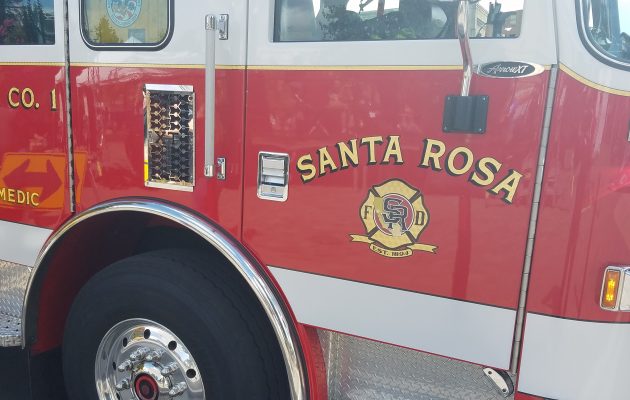 A three acre grass fire east of Sebastopol has been contained.
Firefighters from Santa Rosa, Sebastopol, and Gold Ridge responded to the blaze just before 5 PM yesterday near the Joe Rodota trail. They managed to get the fire under control by 5:30 PM and contained it to 3 acres with no structures damaged or injuries reported. Smoke still impacted West Santa Rosa and Sebastopol. No word on the cause of the fire.
Around the same time, Santa Rosa firefighters also responded to a vegetation fire on Juniper Avenue south of Bellevue Avenue in the Sonoma County Fire District. That fire was held to one acre.