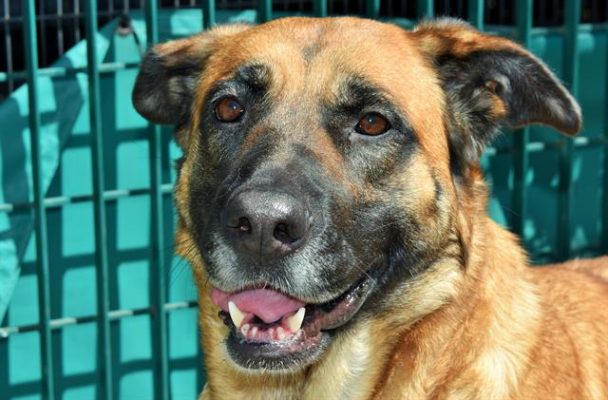 Sabana
Meet our Pet of the Week from the Humane Society of Sonoma County, Sabana.
She is a 4 year-old female Shepherd/Mastiff mix. Sabana is a super-sized snuggler! At 114 pounds, this sweet shepherd/mastiff mix is a gentle giant. She is very mellow and people-oriented. As big and strong as she is, she walks very well on a leash and frequently "checks in" with her humans along the way.
She enjoys life and has an endearing go with the flow attitude. She's also a big fan of back and shoulder rubs!
Ideal forever home? Given her size, Sabana will do best in a home that has outdoor space where she has room to explore and roam. Her ideal home will be with a family who's home for much of the day to give her lots of consistent companionship.
Kids, dogs, cats? Kids who are high-school aged and up will be the best fit for Sabana. She might also prefer to be the only dog in the home. We haven't seen how she is around cats, but we always recommend a slow and proper introduction.
If you would like to learn more about Sabana, you can visit the shelter's website at HumaneSocietySoCo.org or call them at (707) 542-0882.