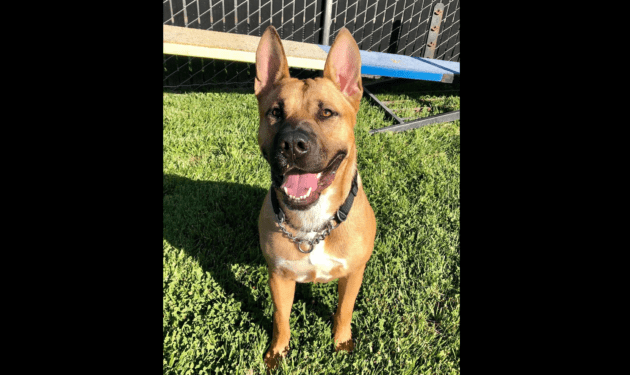 Scooby
Meet our Pet of the Week from the Humane Society of Sonoma County, Scooby.
He is a 1 year old, Shepherd Mix who looks just like a real life version of Scooby Doo. Scooby is a big guy who is friendly, outgoing and playful! He is an active goofball that enjoys romping around a big yard playing with all the toys and eating delicious Scooby Snacks! He really likes to hang out with his buddies and loves "sniffing out clues" with his enrichment toys.
Scooby is a smart boy and a quick learner, he will thrive in a home that likes to keep his mind and body busy! (Maybe he can work on solving mysteries with his new gang?) He enjoys getting exercise, likes to work on food puzzles, and will look for snuggles after a long day of play.
(Oh yeah – and did I mention he LOVES his Scooby snacks?)
Adopters: Active adopters with some experience with bigger dogs recommended. Adult only home (because of his size) with a large yard for him to romp around in.
Dogs: Possibly with a dog of similar size with a slow introduction.
Cats: Would prefer a home with no cats.
If you would like to learn more about Scooby, you can visit the shelter's website at HumaneSocietySoCo.org or call them at (707) 542-0882.