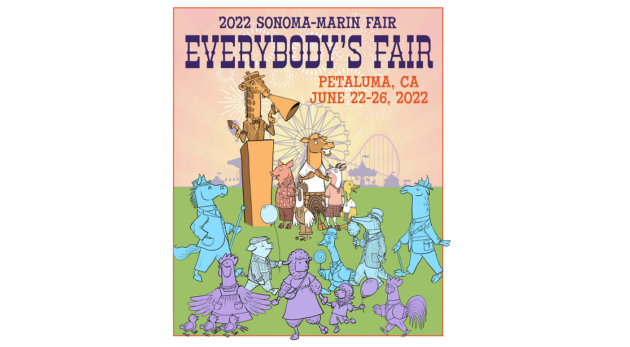 Sonoma Marin Fair Image
After minimal events over the last two years due to the pandemic, the Sonoma-Marin Fair returns in full starting today through Sunday. This year's theme is "Everybody's Fair" which will celebrate the rich and diverse cultures that make up the community. Included with a ticket, you'll get unlimited rides and access to concerts and shows including 38 Special and Clay Walker. There is also the World's Ugliest Dog Contest Friday evening. Gates open today at noon.
KSRO's Michelle Marques and Jack Ferris spoke with CEO of the Sonoma-Marin Fair Kristie Hubacker about all visitors can expect.