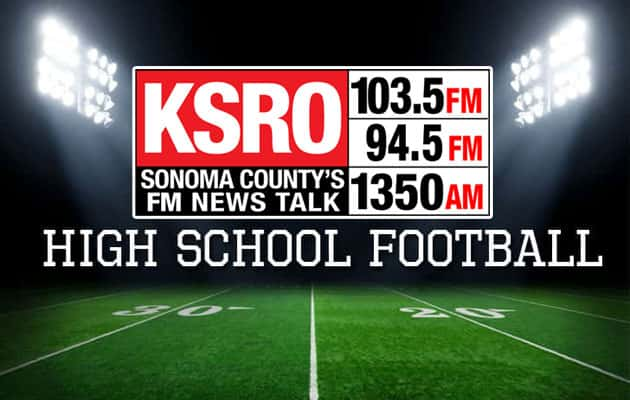 High school football season is here!  KSRO is proud to feature Sonoma County's biggest high school football matchups.
All games broadcast live to the entire North Bay on KSRO 1350 AM, 103.5 FM and 94.5 FM.  Also available on all digital devices- smart phones, tablets, laptops, desktops and smart speakers Amazon Alexa and Google Home.  Learn how to listen on any device RIGHT HERE.
Read below to see the full high school football schedule:
DATE:
MATCHUP:
KICKOFF:
PREGAME:
Friday 08.30.19
Santa Rosa @ Petaluma
7:00
6:35
Friday 09.06.19
El Cerrito @ Rancho Cotate
7:00
6:35
Friday 09.20.19
El Molino @ Analy
7:00
6:35
Friday 09.27.19
Analy @ Piner
7:00
6:35
Friday 10.04.19
Cardinal Newman @ Rancho Cotate
7:00
6:35
Friday 10.11.19
El Molino @ Piner
7:00
6:35
Saturday 11.23.19
NCS D3 Semi-Final

Benicia @ Rancho Cotate

7:00
6:35
*Schedule subject to change based on strengths of match ups and interest*

KSRO's North Bay High School Football Power Rankings (As of November 18th):
1. Cardinal Newman (10-1)
2. Vintage (10-1)
3. Rancho Cotate (8-3)
4. Napa (7-4)
5. Piner (10-1)
6. Windsor (7-4)
7. Justin Siena (8-3)
8. American Canyon (8-3)
9. Middletown (8-2)
10. St. Helena (9-2)
Honorable Mention: St. Vincent (9-2), Willits (8-3), Santa Rosa (4-6)
Meet The Team!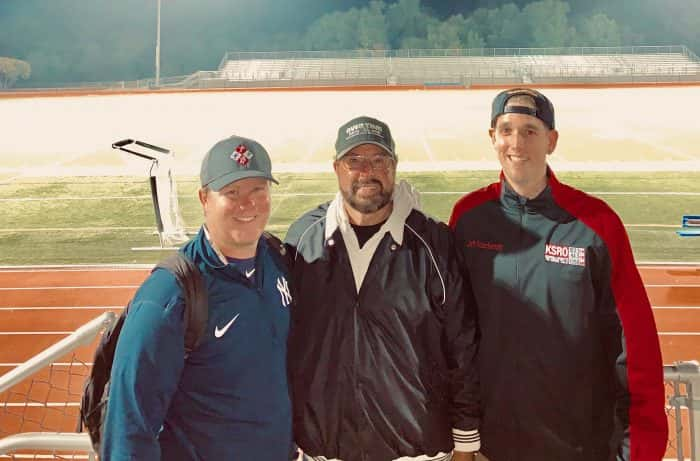 (From Left to Right) Michael Baribault, Nick Mattos & Jeff Woodworth
Nick Mattos (Play-By-Play): 
Keeping you up to date on every play and every down is Nick Mattos. In 2015, Nick was the Producer and Co-Host of the "10th Inning with Nick and Paul" on the Mighty 1090, San Diego's Sports Leader before starting up "Overtime with Nick and Bob" on KSRO from 2015 to 2018. Nick has had previous experience doing Play-By-Play for YSN365.com (2016-2017), KSRO (2018-2019) and the Vallejo Admirals (2019). His talent pages are available on LinkedIn and STAA. Follow Nick on Facebook at Overtime with Nick and Bob. Nick is eager to hear back from listeners, feel free to reach him at Nickjmattos8310@gmail.com
Jeff Woodworth (Color Commentary): 
Trying to make sense of it all, breaking down the X's and O's of every snap, is Jeff Woodworth. Jeff started his career back in High School as the Sports Reporter for Cardinal Newman's "Newman News", a weekly TV news show created by students for students. Shortly after, he began writing for YSN365.com (2010-2011, 2017-1019) where he covers predominately football, basketball and baseball. Jeff joined the KSRO team as an Intern in mid-2018 before becoming an Editor, Producer and Promotions Director in early 2019. When not calling games or running around the KSRO studio, Jeff hosts a bi-weekly podcast, "The Cohort Sports Report", where he and friends break down the most recent sports and pop culture story lines.
Twitter: @jefftweetedwhat
Instagram: @jeff_the_intern
Michael Baribault (Sideline Reporter):
Covering the sidelines end zone to end zone, gathering sound and insight from players and coaches, is Michael Baribault. Michael writes articles for YSN365.com & Prep2Prep.com. In games he covers, you may see him doing a live audio broadcast of the game on periscope. He was most recently the PA Announcer for the Vallejo Admirals professional team during the 2019 Pacific Association season. When not announcing baseball games, he also does Petaluma High School Boys & Girls basketball Home games. Michael is a graduate of Petaluma High School (Class of '18). While there, he played four years of football, as the team won both the Club, and the Egg Bowl trophy. He's coached varsity Baseball at Sonoma Academy for the past 5 seasons as an assistant.
Twitter: @mbaribaultmedia & @mikebault
Periscope: @mbaribault
Instagram: @michael.baribault
Joe "The Godfather" Pasquini (Mission Control):
Hear Replays Of Past Games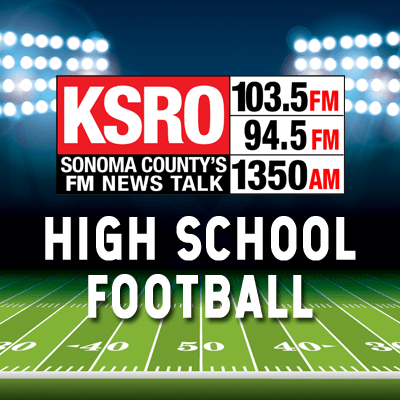 IT IS A WRAP ON THE SEASON CONGRATS TO CARDINAL NEWMAN STATE CHAMPIONS CONGRATS TO RANCHO COTATE ON A GREAT RUN
CHAMPIONSHIP POST GAME SHOW
High School Football