The KSRO Culinary Cruise with Chef John Ash is back open! Oceania had previously sold cabins to 40% capacity for Covid safety. Now its up to 60% capacity so we can have more listeners join us! We are holding the 2019 prices! You must contact Alyse Cori, owner of our travel agency Travelwize.
Call Travelwize at: 707-935-9493
Click here to email Alyse at Travelwize: ksro@travelwize.net.
Our official KSRO Culinary Cruise winery is Balletto Vineyards. Compliments of Balletto, you'll receive the following;
A bottle of wine to be put in each KSRO listener cabin

A welcome aboard cocktail party featuring Balletto Wines

A wine & food pairing dinner with Balletto Wines

Wine to sip as you take the cooking class with Chef John Ash
Find out more about Balletto Vineyards by clicking on the logo!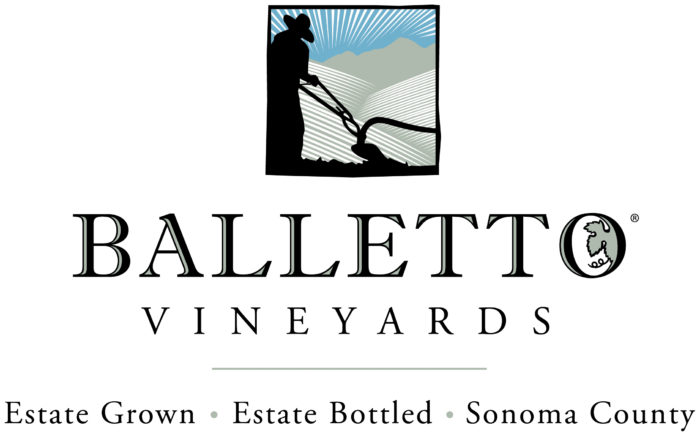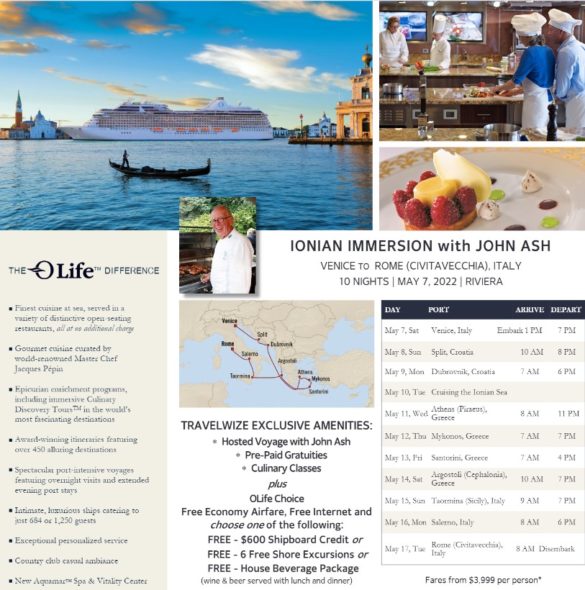 Click on the Travelwize logo or call 707-935-9493 to learn more!