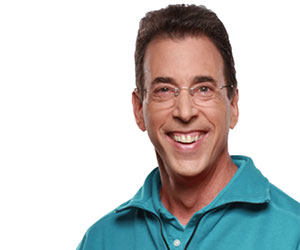 The Clark Howard Show
The Clark Howard Show helps you make dollars and sense out of an ever-changing consumer marketplace.  Clark gives you practical financial solution for big purchases likes a home and planning for things your 401K and college fund.  Clark's career has included stints in both government and private sectors.  In the 1970s he spent time as civilian employee for the U.S. Air Force at the end of the Vietnam War.  In the 1980s he launch a travel agency that grew into a chain with locations across metro Atlanta.  At age 31, he sold the company and retired.
Clark found his way behind the mic almost by accident. While enjoying retirement on the pristine beaches of Florida, he was asked to be a guest on a radio show about travel. The response was so positive that he was given his own program, The Clark Howard Show.  The show now airs across the country, including Sundays on KSRO!